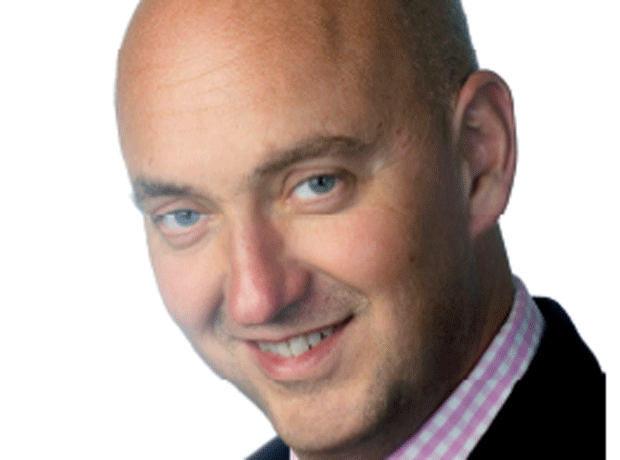 This issue features our biggest ever Top Products Survey, with detailed analysis and stats on the leading brands in 100 categories.

As comprehensive as it is, with Nielsen's data covering an estimated 87% of the market, it doesn't include sales from the discounters. And of course that's the 13% everyone is interested in right now.

Yet this omission enables us to see more precisely the impact on the traditional supermarkets, and on their suppliers.

It's not a pretty sight. There are casualties everywhere.

If milk (-£165m) has been the most high-profile casualty of the supermarket price war - and unquestionably that picture of Friesian cows protesting in Asda is the abiding image of the year in our review of 2015 - it pales vs the damage to value sales of vegetables (-£320m) and meat (-£235m), with £1bn wiped off sales of fresh food by the price war, as the market looks to compete against the discounters (p4).

In a series of articles in 2009-2010, I argued in this column that supermarkets were overcharging on fruit and veg. The context was a health-based one: supermarkets were in effect subsidising booze prices through generous margins on fruit and veg, I argued. I felt it should be the other way round - for the health of the nation - but also because I knew, from visiting markets, I could buy my fruit and veg far more cheaply there than in a supermarket, which just didn't seem right given their economies of scale. As I pointed out, not for nothing was the fruit and veg to be found at the front of the store in the supermarkets: the fresh produce aisle was the equivalent of the department store perfumery.

It's now clear that for Aldi and Lidl this wide margin on fresh produce - and also on meat and poultry - was their window of opportunity. Or as ex-Aldi CEO Paul Foley put it in an interview earlier this year: "We realised we could have some fun here."

I'm not sure that's how the big four will classify the past five years. After spending £20bn on capex in that time, and £2bn-3bn in the past year, for the latest Kantar data for Tesco, Asda and Morrisons to show such terrible like-for-likes (propped up in most cases by whopping discounts on booze by the way) running into Christmas must be very depressing, especially after all the work they've done, and all the jobs lost.

So my sympathy goes out to the thousands of staff who've lost their jobs. And also to suppliers. As a result of the various resets and range rationalisations, it will come as no surprise to see Kingsmill and Carlsberg among the casualties in our Top Products Survey. But with last week's news that Tesco is reintroducing Kingsmill, suppliers must be wondering why they signed up to three-year agreements only to see them ripped up as sales failed to materialise. What's more, with Lidl selling 1.5kg of potatoes for 22p it's clear the blood on the carpet won't be ending any time soon.

If that's a sombre note to strike in the last issue of the year (though we'll still be posting stories on thegrocer.co.uk till 24 December), let me leave suppliers with the uplifting tale (or tail?) of Bear. As we exclusively revealed this week, Urban Fresh Fruit, owners of Bear, sold to Lotus for £70m this week. At 14x prospective earnings and more than 3x sales it proves that, even in this fierce market, there's money to be made.