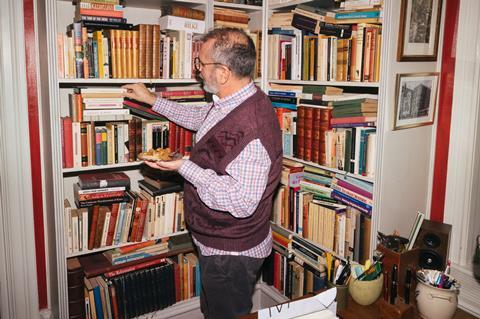 Sir - We don't want to sound alarmist, but we are living in a climate emergency. Everybody knows this to a certain extent. Scientists warn that to prevent the worst impacts of climate change we must hold global temperature increase to 1.5 degrees. Currently, we're nowhere near achieving that goal. And the daily choices we make, including what we eat and drink, contribute significantly to our individual carbon footprint. By acknowledging this, we are giving ourselves a fair chance to make changes and allowing a lot of conversations about our daily choices and behaviours, no matter how difficult they may be.
The Help Dad message is all about flipping the classic parent / teen dynamic on its head. Usually when it comes to tackling big conversations in life, such as managing finances, getting a good education, or having healthy relationships, it's the parent guiding the teen. However, our research shows that when discussing climate changes, this flips and the parent becomes the parented. Teens take on the role of the mentor in the room, advising parents - especially dads - about the impact of eating a diet high in meat and dairy.
We also know from research that middle-aged men in the UK are the least likely to give up meat and dairy for the sake of the planet (according to a survey by IPSOS Dec 2020). We're not saying older groups don't care about the environment - simply that some are not aware of how much of an impact dairy and meat consumption can have in terms of Co2e levels.
Help Dad is our way of helping teens help their dad, or mum, or uncle, or anyone else in their life to adopt a more plant-based lifestyle. Hopefully, by encouraging some difficult dinner-table conversations across the nation, we can get climate-friendly food and drink on the menu. We want to break down this generation gap to create an environment where healthy discussion can be had about such a crucial topic.
As part of that conversation we made a verbal illustration and compared the lifecycle emissions of livestock to the much more known and tangible direct emissions of transport. And concluded that livestock creates more emissions than all cars, planes, trains and boats put together. We think this is a logical and illustrative comparison for bringing attention and context to the impact of our daily choices. There is a large public media and political discussion surrounding the climate impact of transport, whereas awareness of the significant impact our food choices have on the climate is less known. By bringing this background to light, we hope to illuminate more ways for people to lower their carbon footprint through their eating and drinking habits.
The greenhouse gas references we have cited for livestock and transportation are supported by reputable sources, drawn from the United Nations Intergovernmental Panel on Climate Change and The Food and Agriculture Organization. Our references are to global data, because climate change knows no boundaries or geographical borders.
According to the FAO report, Tackling Climate Change Through Livestock - A global assessment of emissions and mitigation opportunities, the global livestock supply chain emits about 7.1 gigatonnes of C02e/year, while the IPCC report, Mitigation of Climate Change, Contribution of Working Group III to the Fifth Assessment Report estimates a figure of 7 gigatonnes CO2e/year for direct emissions from global transport.
Ultimately, we all have to be part of the solution. Farmers are extremely important in the global transition to a plant-based lifestyle – they are the champions of change. It's not enough to make animal-based agriculture more sustainable, we need to move toward more plant-based consumption and production. Governments need to help that transition by investing in sustainable plant-based agriculture. That's why we're currently working with farmers in both Sweden and the US (and have plans to do so in other countries) to find ways to transition to more restorative agricultural systems. We want to work towards a transformation of the agricultural system for the sake of people and the planet.
Michael Lee, Oatly's creative director