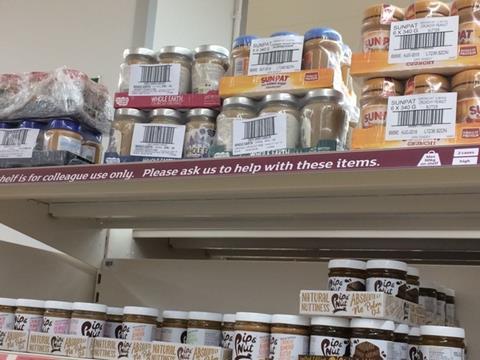 Shelves as beacons
Sir, Sainsbury's choice to stack items at the top of its aisles may put more products on display, but ultimately it won't get them flying off the shelves.
With a shift in thinking, shelves could stop being basic storage and instead be an invaluable display stand. Next generation supermarkets are already using beacon technology, digital shelving and consumer tracking to increase sales via promotional opportunities and agile pricing. The market calls for more strategic technologies sooner, rather than later.
Chris Baldwin, director of consumer promotions and loyalty at Sodexo Engage

A non-linear journey
Sir, The way in which retailers now nurture online customers has transformed the buying experience. They have access to information, expertise and validation at every step of the journey. But many customers still want to buy in-store to experience the item and gain information from a sales associate.

Today's customer is complex, yet many retailers are still servicing a perceived linear customer journey. Flitting between store and online, 60% to 70% of the decision-making process will have occurred before any direct retailer interaction.

Store associates need to engage with customers early in their buying journey. A customer arriving in-store is not only actively looking for advice, information and validation but also wanting to enjoy the buying experience. They want to seamlessly extend the online experience in-store, seeking purchase validation from an expert, and they want it to be fun. Equipping them with mobile devices, for example, provides opportunity to embark upon true personal interaction.

Retailers should reconsider the cyclical approach to buying and combine technology and culture to effectively embrace the modern customer journey.
Craig Summers, UK managing director, Manhattan Associates


Restaurant cost-cutting
Sir, The restaurant trade is unique in the way it pays its staff as most rely on basic salary but with that salary being enhanced by the Tronc system ie the organised arrangement to distribute tips and service charges. Accordingly, the effect of the national living wage and the impact of any rise probably affects this sector more than any other. Restaurateurs need to consider how best to offset higher wage costs. They could reduce staff head counts, or move to smaller sites.
Alisa Sweeney, partner in commercial property at Thomson Snell & Passmore LLP