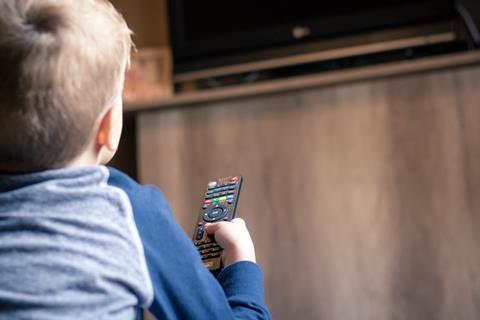 Sir, Together we have been at the forefront of research on the impact of promotions, store layout and advertising on purchasing habits, dietary behaviour and people's health.
We are delighted that changes to the promotion of foods high in fat, salt and sugar (HFSS) appear likely to be introduced as part of the government's new package to make the nation fitter. Creating an environment that makes it easier for everyone to maintain a healthy weight and good oral health is the right thing to do.
But reducing people's exposure to junk food marketing – through a 9pm watershed on such adverts across all media – must also be a central component of that package, if it is to be supported by the health community, and the wider public (74% of whom want to see this measure introduced). These actions will only be effective as part of a systematic approach which fundamentally tackles inequality, and particularly poverty.
There is a symbiotic relationship between how products are promoted in-store, and the additional TV, digital and social media marketing that brands use to encourage purchasing. If one was restricted without the other, this could just displace marketing activity elsewhere. Without both, the government's efforts to encourage people to change their behaviour are much less likely to be effective.
A 9pm watershed would also be an important moment in the government's 'levelling-up' agenda. Children from more deprived backgrounds are more likely to have obesity, to consume a range of HFSS products, and to have high weekly screen time and thus greater exposure to junk food advertising.
Ultimately, the root causes of poor health – like deprivation – need to be tackled in a way which avoids exacerbating stigma. But if the government's imminent announcement provides real commitments on both promotions and marketing, these will be welcome steps towards turning the tide on obesity.
Signatories:
Christina Marriott, Chief executive of the Royal Society for Public Health
Alison Cox, Director of cancer prevention, Cancer Research UK
Professor Linda Bauld, Professor of Public Health, University of Edinburgh and director of the SPECTRUM Consortium
Professor Amelia Lake RD RNutr (Public Health), Professor of Public Health Nutrition, Teesside University and associate director of Fuse, The Centre for Translational Research in Public Health
Professor Angel Chater, University of Bedfordshire, chair Division of Health Psychology
Dr Professor Maggie Rae, President of the Faculty of Public Health
Professor Paul Dobson, Head of Norwich Business School
Professor Graham MacGregor, Chair, Action on Salt and Sugar
Dr Mimi Tatlow-Golden, Lecturer of Developmental Psychology and Childhood at the Open University, co-director of the Centre for Children and Young People's Wellbeing
Dr Emma Boyland, Lead: Appetite & Obesity Research Group, Department of Psychology, Institute of Population Health, University of Liverpool
Dr Christina Vogel, PhD RNutr (Public Health), University of Southampton
Dr Nathan Critchlow, Research Fellow, Institute for Social Marketing and Health, University of Stirling
Dr Mick Armstrong, Chair, British Dental Association
Dr Matthew Philpott, Executive director, Health Equalities Group (Food Active)
Caroline Bovey BEM RD, Chair of the British Dietetic Association
Sarb Bajwa, CEO of the British Psychological Society
Sarah Hickey, Programme director (childhood obesity), Guy's and St Thomas' Charity
Maëva May, Head of policy, British Heart Foundation
Helen Dickens, Assistant director of policy and campaigns, Diabetes UK
Anna Taylor, Executive director, Food Foundation
Caroline Cerny, Alliance lead at Obesity Health Alliance
Ben Reynolds, Deputy CEO, Sustain
Katharine Jenner, CEO, Blood Pressure UK