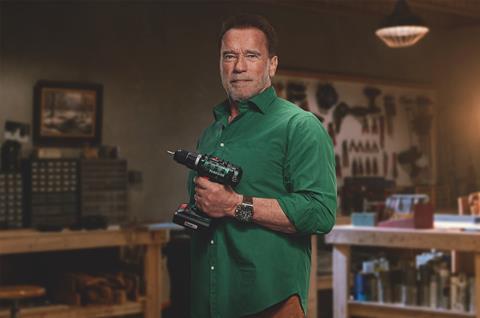 Lidl has enlisted Arnold Schwarzenegger as the face of its DIY tool range in an ad campaign.
The Hollywood star and former Mr Universe and governor of California is appearing from today (29 August) in a social media and TV campaign for Lidl's Parkside range.
The tongue-in-cheek ad sees Schwarzenegger re-enact moments from his career, including from the Terminator films, as he tells viewers: "You got this."
"'You got this' – that's exactly my attitude," said Schwarzenegger. "You have to believe in yourself, that's why I'm a Parksider."
The ad is timed to promote a new batch of Parkside products arriving in Lidl stores from 7 September.