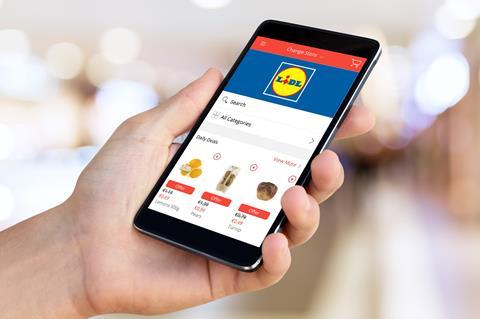 Lidl has signalled concrete plans to sell online in the UK for the first time via a new website or app.

The discounter is set to appoint a digital project manager who it says "will be instrumental in helping to deliver a new online platform with the aim of acquiring new customers and driving online sales".

It's the clearest sign yet of how close Lidl is to launching online. In June the supermarket told The Grocer it was "actively exploring" selling online after advertising for an ecommerce project manager. The latest ad, which appeared on Lidl's website this week, suggests the project is now moving from exploration to launch.

The new digital project manager role will be based at Lidl's UK head office in Wimbledon, south London, working closely with head of ecommerce Louise Weise, who was appointed in July, and digital director Alex Murray.

Speaking at a conference last year, Murray provided clues to Lidl's online plans. "There are certain aspects of shopping that are completely uninteresting physically for people to do," he said. "The interesting opportunity is to find any sector where physical shopping is a chore. And if it's a chore, what other channels can pick up that slack? What are the ways we can lift that burden away from people?"

He added that Lidl's Facebook 'winebot', which currently offers shoppers advice, would "sell the wines directly" as part of an ecommerce launch.

Murray's interviewer at the conference also let slip that "You're not actually trading online yet at Lidl, but your plan hopefully is in 2020 that you are."

In April last year, a holding company was set up called Lidl Digital Logistics, with Lidl GB CEO Christian Härtnagel as a director.

Aldi is also eyeing the opportunity of ramping up its online operation, which is currently limited to selling general merchandise Specialbuys, wine, spirits and a small selection of ambient products such as coffee pods. CEO Giles Hurley said last month: "We're watching the online grocery market with a real degree of interest. We're very excited by what we're doing because we're bringing our offer to more customers than ever."

However, he added that Aldi's focus was on expanding its store estate.

Lidl has been approached for a comment.