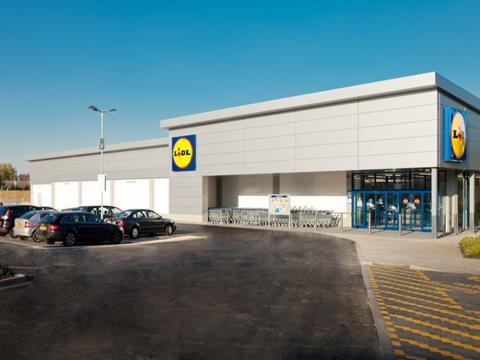 Lidl is to create 2,500 new jobs as it continues to grow across the UK.
The discounter said today it would be looking to recruit in-store roles such as bakery and fresh produce managers, as well as depot workers and staff at the company's head office in Wimbledon.
The move is part of Lidl's previously announced £220m investment programme this year, with the retailer opening 20 more UK stores to take its total to 620.
"We're focused on a single goal – giving our customers the freshest, highest-quality products possible at the best value," said Ronny Gottschlich, Lidl UK's managing director. "We operate on a highly efficient business model and source as much as we can locally because it supports UK producers and also limits the financial and environmental impact of transport.
"This latest phase in our growth is a testament to the continuing success of Lidl in the UK. People all over the country are realising they can make huge savings on their weekly grocery shop with us, without compromising on quality."
Lidl's turnover was £3.3bn in 2013 and its sales have increased by 20% over the past 12 months, according to the company. It took a 3.6% market share in the most recent figures from Kantar Worldpanel, growing its sales by a record 22.7% in the 12 weeks to 25 May 2014.
As the discounter has gradually wooed middle-class consumers, it has ramped up its fresh produce offer in stores – rising from 25% of its product range to 40% in the last four years.
Chancellor of the Exchequer George Osborne, who is visiting a Lidl store in Surrey today, said: "It's great news that Lidl is investing in thousands of new jobs across the UK – each job means security and a better future for another family and the country as a whole. Our long-term economic plan is working, and as the economy is growing businesses up and down the country are feeling increasingly confident about creating jobs."