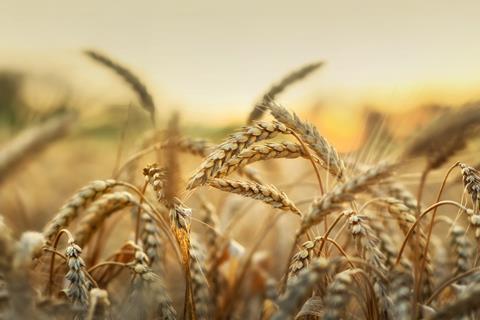 Global agricultural commodity prices hit an "all-time high" in February, according to the Food and Agriculture Organisation of the UN, which has reported a 24% year-on-year jump in its monthly food price index.
Further rises were expected this month, with the February index "only partly incorporat[ing] market effects stemming from the conflict in Ukraine", according to the FAO.
The rise was "led" by dairy and vegetable oils, the FAO said, with Indonesia's new palm oil exports restrictions and Russia's invasion of Ukraine, the world's biggest sunflower oil exporter, pushing overall prices up by 8.5% on January.
Soy oil continued to rise due to "deteriorating soybean production prospects in South America" and as demand was further fuelled by concerns about shortages of palm and sunflower oils.
"Surging crude oil prices", which topped $100 a barrel before the end of the month, "also lent support" to the rise in vegetable oil prices, the FAO said. Energy prices continued to rise in March, with oil reaching $139 on Monday as speculation grew that Russian oil and gas exports could face sanctions over the invasion.
Dairy climbed 8% due to "continued tightening of global markets on the back of lower-than-expected milk supplies in western Europe and Oceania", with "persistent import demand, especially from north Asia and the Middle East", further squeezing what the FAO said were "tight global supplies".
Cereals rose 3% with further increases expected in March as the impact of war between two of the world's main suppliers of wheat and maize played out. Maize climbed by over 5%, the FAO said, due to a combination of "continued concerns over crop conditions in South America" and "uncertainty about maize exports from Ukraine" while the 2.1% increase in world wheat prices "largely reflect[ed] uncertainty about global supply flows from Black Sea ports".
According to FAO economist Upali Galketi Aratchilage, much of the inflation "comes from outside food production", with prices of energy, shipping and fertliser also soaring.
"All these factors tend to squeeze profit margins of food producers, discouraging them from investing and expanding production," he said.
Russia, which is a leading source of both fertiliser and of the natural gas vital to its production, has recommended fertiliser manufacturers cease exports due to the war, which has seen Moscow hit by economic sanctions and faced with the prospect of consumer boycotts.
Ukraine over the weekend said exporters would need licences to sell the country's key food commodities abroad, though in practice with the country at war and its Black Sea ports either closed or being attacked, trade was likely to drop even without the new paperwork.
Eurostar Commodities director Jason Bull said "significant shortages" of wheat loomed and warned of "an increase in cost that will hit some flour products with immediate effect, and eventually "some may see an increase in the region of 50% total".
The AHDB said the longer-term outlook for grain markets was "very uncertain and dependent upon the length of the current Black Sea situation" while "short-term markets remain bullish with disrupted supply from key global suppliers (Ukraine and Russia)".