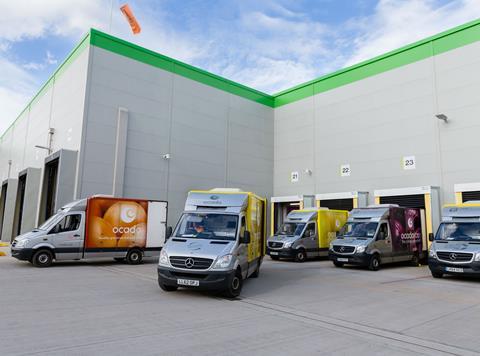 Ocado is looking for its fifth UK customer fulfilment centre after opening the fourth and biggest so far in July this year.

Growth in orders at the new facility in Erith, south-east London, meant the online supermarket needed to commit "relatively soon" to a new site with a view to increasing capacity in around two years' time, according to Ocado CFO Duncan Tatton-Brown.

"Very clearly we are looking for the next one," he said. "We have demand in the UK and we will need additional capacity in the UK."

He said Erith remained at least two years from full capacity, currently processing 30,000 orders a week with the potential for up to 200,000, but that a new CFC would also take two years to build.

"We've got a lot of extra capacity still to come on stream, which means we don't need a new facility next year, or the year after, but because these take two years to build we need to make a commitment relatively soon.

"So you should imagine that two to two-and-a-half years from now is the timescale."
Tatton-Brown spoke as Ocado issued its quarter four trading statement, reporting 12% year-on-year growth in retail revenue in the 13 weeks to 2 December, to £390.7m. Average orders per week grew 13.1% to 320,000.

Ocado CEO Tim Steiner said: "The new capacity that we have brought on stream in CFCs three and four in Andover and Erith has enabled us to again report double-digit growth in new customer acquisition. Both facilities are performing well and Erith continues to ramp up in line with our expectations."

Tatton-Brown said development of automated CFCs with international partners including Kroger was "progressing very well" and "our sales team is busy looking for the next Ocado Solutions partner".
He said Ocado was expecting its "best ever Christmas".

Tatton-Brown also revealed that searches for the term "vegan Christmas" had risen 78% this year compared to last, indicating "more customers than ever will turn to plant-based alternatives for their festive feast".