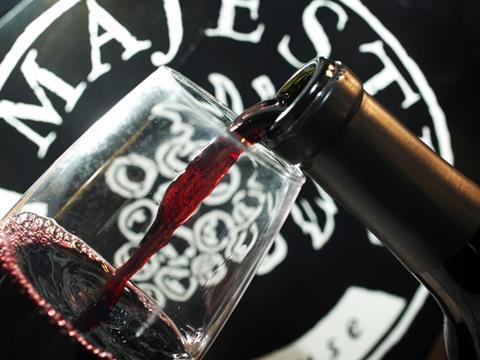 Majestic Wine is trialling two new store concepts, and plans to have introduced shelving across its entire estate by the end of 2018.

The wine retailer has given its Cheam store a new colour-coded layout and a 'wine fitting' station, at which customers are presented with eight of Majestic's Definition wines to make recommendations easier for shoppers who are less knowledgeable about wine.

"It gives us a basis to point customers in the right direction," Majestic's head of design Ed Wright told The Grocer. "We know that loyal customers can come in and find whatever they want, so this will appeal to newer customers, ones who might be intimidated by wine." It has also added colour-coding to its merchandising and price tickets.

However, Wright stressed the move was "just a test" and did not reveal any details as to what extent the concept could be rolled out.

Meanwhile, it has ditched regional ­merchandising in its Weybridge store, instead splitting the store into simply reds and whites. "Previously in Majestic the majority of stores have been merchandised by country, which if you know about wine is great," said Wright. "But this plays more to the way people actually talk about wine."

He also detailed plans to introduce shelving across Majestic's entire estate by the end of the year, although he stressed this deadline was "just a target".

"We're also looking at increasing stockrooms so we can hide some stock from the floor to make the stores lighter and easier to stock. It also frees up time for staff to talk to customers."

It comes as the once-beleaguered wine merchant has returned to the black, posting full year pre-tax profits this week of £8.3m. This time last year it had just posted a loss of £1.5m.