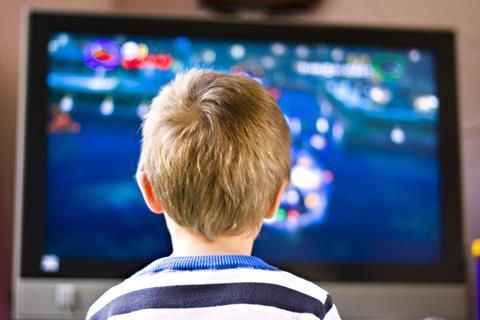 The Department of Health is planning to clamp down on advertising to children by food and drink companies as part of a major new strategy to tackle childhood obesity.

The Grocer understands the government will look at extending the advertising restrictions on high fat, sugar and salt (HFSS) foods to a wider range of programmes that air before the 9pm watershed. It is also considering aligning non-broadcast advertising codes that currently define a child as under 12 - with broadcasting regulations, which define children as under 16.

Public Health England (PHE) is expected to propose a step change in the way young people are shielded from so-called junk food advertising as part of its Sugar Reduction Strategy, due to be released in the next two weeks to coincide with the publication of the SACN report on carbohydrates.

A DH spokesman said it was drawing up a "range of options" covering "advertising to children", which would then follow the PHE report in a fully fledged government Childhood Obesity Strategy in the autumn.

Ofcom restrictions ­currently ban TV ad ­vertising for HFSS foods during programmes of particular appeal to children of 16 or under up to the watershed. But the health lobby has long called for popular family programmes such as The X Factor and Britain's Got Talent, which are not currently included, to be covered by the ban. The DH is also said to be looking to strengthen restrictions on HFSS food marketing and promotion to children in non-broadcast media, including online.

PHE's move comes with the latest figures from the government's National Diets and Nutrition Survey showing children aged 11 to 18 are the age group furthest from hitting the current recommendations on sugar - defined as no more than 10% of energy intake (15.4%). SACN is expected to push ahead with its call for that recommendation to be reduced to 5%.

The Grocer has also learned that a model drawn up by PHE shows a need for massive changes to the diet recommended in the Eatwell Plate Model used by the DH, including a drastic plan to remove entirely food high in free sugars, such as fizzy drinks and confectionery, and halving the suggested consumption of many other products including ice cream, puddings, buns, cakes, pastries, fruit pies, biscuits and yoghurts.

Food industry sources have already expressed alarm at the list of products on the DH hitlist.
Sugar out fat in?
With the Scientific Advisory Committee on Nutrition expected to release its final recommendations on sugar in the next two weeks, it is now planning another report, this time on the role of saturated fats.
It is planning a probe into whether existing recommendations of limiting fat intake to 10% of total dietary energy go too far, amid claims from some scientists that the resultant reliance on dietary guidance high in carbohydrates is less healthy than a diet more skewed towards fat.
SACN has admitted the report, like the review on carbohydrates seven years in the making, could drag on because the evidence base was so "unwieldy".