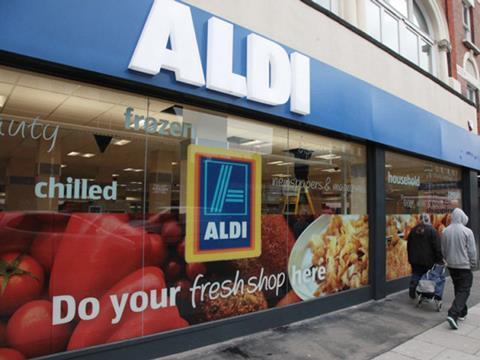 Aldi and Lidl have come out top of YouGov BrandIndex's list of the UK's top brands for the second consecutive year while The Co-operative and Tesco are among the most improved.
The rankings, based on 1.46 million interviews across the year, are compiled using 'Buzz' scores that measure whether people have heard good or bad news about a brand during the previous two weeks and averaged across the year.
Aldi leads the table with a Buzz score of 19.7, followed by Lidl with 17.5. M&S is sixth with 11.2, Yorkshire Tea, a new entry, is seventh with 10.1 and Waitrose joint 10th with Apple with a Buzz score of 9.
YouGov said Aldi and Lidl's top rankings came after a year of creative advertising, ambitious expansion and a progressive wage policy.
Both brands had consolidated their popularity among UK consumers, successfully cementing their transition from competitive outsiders to mainstream brands, it said.
Yorkshire Tea's entry into the top 10 reflected a significant marketing commitment last year, which included heavy investment in television commercials and eyecatching marketing promotions, such as the release of special edition tea for Princess Charlotte's birth, according to YouGov.
"Aldi and Lidl hold the top two spots in our rankings for the second year in a row but their marketing strategies have evolved over the past 12 months," said YouGov BrandIndex UK director Sarah Murphy. "While they have always marketed themselves as being value for money, the emphasis now is on the quality side of that bargain and not just the cost."
She said their ongoing store opening programme, including plans for far larger stores, cemented the impression that both Aldi and Lidl have made the leap from "challengers" to central players in the industry.
"The embrace of the recommended living wage by both was popular among consumers, helping them stand out as brands that do right by their staff, particularly as some rivals were seen to be undecided on the issue."
The Co-operative is the fourth most improved brand with a 6.4 improvement in its Buzz score to achieve 2.7. The Co-operative Bank was the most improved, with a 14.4-point improvement, but still found itself with a Buzz score of minus 1.4.
Tesco is the ninth most improved brand with a -12 Buzz score compared with -17.5 last time.