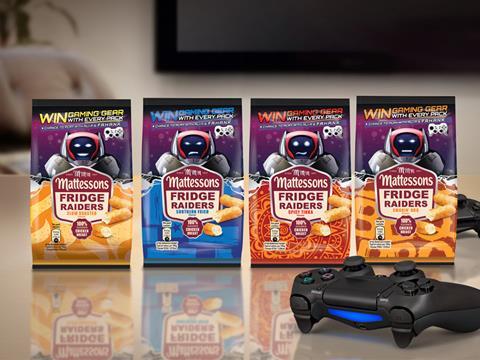 Kerry Foods is looking to boost sales of its teen-orientated Mattessons Fridge Raiders with a £4m multichannel campaign featuring celebrity YouTube vlogger Ali-A.

From February 16, the meat snacking brand will launch a 10-week 'Win gaming gear with every pack' promotion featuring prizes from bespoke screensavers and ringtones, to PlayStation accessories alongside an opportunity to meet and game with Ali-A. A TV ad will also air on 23 February for five weeks.

It follows the soft launch of the brand's digital push in October, which got 7.6 million views. "The campaign has already captured the imagination of our audience," said brand manager Charlotte Kerr.