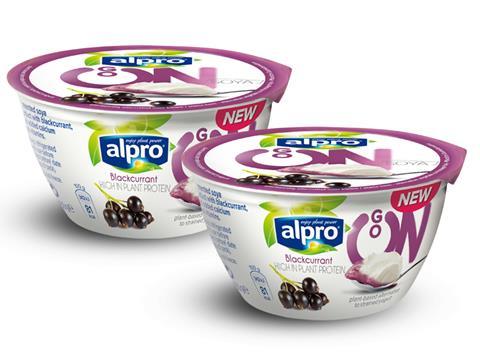 Alpro has had its wrists slapped by the advertising adjudicator over a marketing tweet by TV presenter Onatejiro 'AJ' Odudu.

The Advertising Standards Authority upheld a complaint about a Twitter post sent on 13 June by Odudu, which was paid for by Alpro but not clearly marked as advertising.
The message read 'Fave summer snack vibes @Alpro_UK … #Alpro #GoOn' and included a close-up photo of a blackcurrant Alpro Go On pot in the broadcaster's hand. An identifier, such as #ad, had not featured because Alpro believed the message to be editorial content, therefore falling outside the scope of the CAP Code.

The dairy alternative brand had paid Odudu to take part in a three-month campaign to launch Alpro Go On - which included a requirement she publish a number of social media posts. The contract required the presenter to draft her own posts, but they were based on key messages from Alpro and prohibited Odudu mentioning competitors.

This had the effect of restricting aspects of control of her own social media content, the ASA ruled, and the contractual stipulation that Alpro be sole owner of copyright and intellectual property rights of material accrued through the promotion further demonstrated the brand's responsibility for Odudu's Twitter messages.

The ASA noted that, while the Twitter post – since deleted – had contained the advertiser's handle and campaign hashtags, the commercial intent was not clear to consumers and the tweet had breached the CAP Code and must not appear again in its original form.

Alpro acknowledged the message had indeed been an advert and gave its assurance that similar activities in future would be clearly identified as advertising.

A spokeswoman for the brand added: "We were pleased to co-operate with the ASA on this matter as the exact interpretation of what is and isn't advertising was not clear."

However, she insisted Alpro had not exercised control over Odudu's content, but "our contract with the blogger gave us the right to exercise that control, and we believe it is on these grounds the ASA ruled".