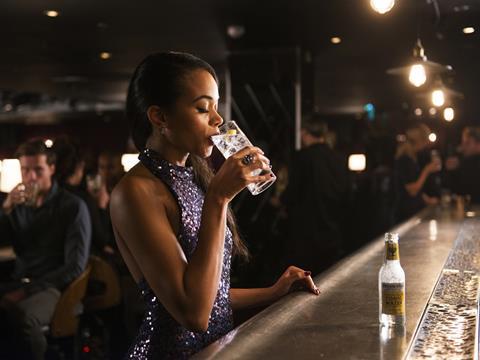 A brand's first TV ad carries a lot of weight. There's a massive new audience out there, and one chance to make a first impression.

Fever-Tree's debut - part-bankrolled by Channel 4's Commercial Growth Fund - is simple, elegant and refreshing - all notes it presumably wants to suggest. We see beautiful, classily frocked singer Angela Ricci strolling across a room while singing Fever - the song made famous by Peggy Lee. It's an obvious choice, but to ignore it would be folly.

Ange's finger-snapping odyssey ends at the bar, where a frosty bottle of Fever-Tree tonic forms part of a delicious-looking G&T and the 'mix with the best' line reinforces the brand's premium cred. It's the Christmas party we all aspire to - a fine start.