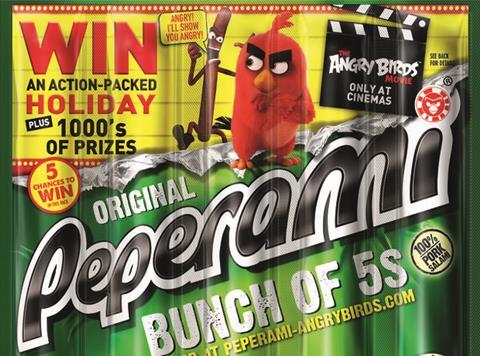 Peperami and Petits Filous Frubes have teamed up with The Angry Birds Movie to launch on-pack promotions, both supported by TV campaigns.

The Peperami campaign, which is being rolled out now ahead of the 13 May film release, has holidays and other prizes up for grabs.

Frubes' tie-in comprises an on-pack push from next week - supported by £1m of TV activity - and also offers holidays and film merchandise.