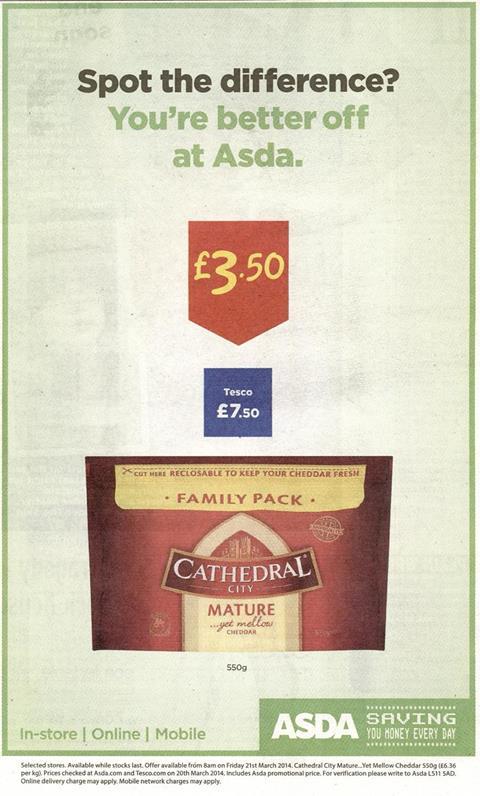 The UK's advertising watchdog has ruled in favour of Asda over a complaint that two of its advertisements inaccurately represented prices in relation to other retailers.
Rival supermarket Tesco complained to the Advertising Standards Authority (ASA) about two of Asda's adverts – one on TV and one in the national press – that compared Asda's promotional prices on certain products with competitors' prices.
Tesco claimed the adverts were "misleading" because they did not clearly express that they compared Asda's promotional prices with competitors' everyday prices and did not make clear that the promotional prices in question were only available for a limited time.
However, the watchdog said it considered customers would understand that the prices shown were accurate on the date of the comparisons and were part of a promotion.
The ASA ruled that consumers would reasonably expect the price claims, comparisons and the claim "… you're better off shopping at Asda" to apply to the products featured specifically in the ads and not necessarily to general products stocked by the supermarket.
It concluded that Asda was not in breach of the UK Code of Broadcast Advertising and that no further action was necessary.
An Asda spokeswoman said: "The ASA hasn't been fooled by Tesco's claims and neither have shoppers – we're as confident in our prices, as are the 18 million customers that come through our doors every week."