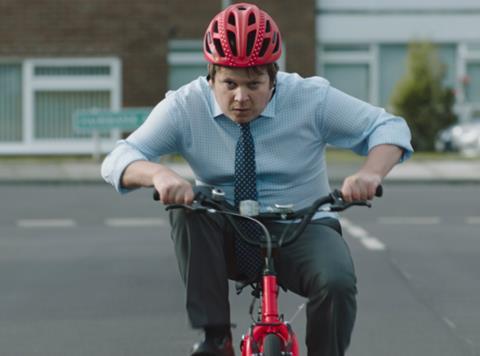 Aunt Bessie's has dropped the Margaret and Mabel characters from its TV adverts after nine years, replacing them with a £5m push called 'Bring Out the Bessie in You'.
The opening salvo of the brand's biggest-ever campaign, 'Glory Awaits', will make its small screen debut today (25 October). It is set to air during some of ITV's most-viewed shows including The X Factor, Coronation Street and Emmerdale.
The first new Aunt Bessie's commercial since the frozen brand's July 2016 makeover, it shows a working father using increasingly unlikely modes of transport to get home to serve his children a roast dinner.
'Bring Out the Bessie in You' was a "step-change" for Aunt Bessie's, said its marketing director, Hannah Haas. The concept had originally been tested with Margaret and Mabel, the nosey neighbour characters introduced in 2009, but the brand "instinctively felt it was time for a modern injection" Haas added.
Aunt Bessie's – which was taken over in June by Nomad for £210m – plans to roll out revamped packaging in the new year.