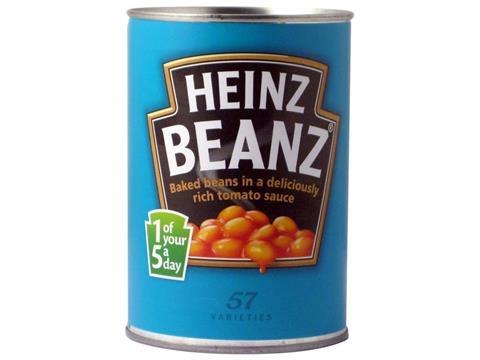 The year was 1967. The prime minister was Harold Wilson, the Beatles were top of the album charts and designer Maurice Drake had just penned the iconic fmcg slogan 'Beanz Meanz Heinz'. Five decades later, only one of those things hasn't changed. Yes, that slogan is still pasted all over advertising campaigns and celebratory cans of baked beans a whole 51 years after it first appeared.
It's a longevity that owner Kraft Heinz regards, quite rightly, as a triumph. But it also feels symbolic of an fmcg corporate giant so large and established that it's now regarded by many as sluggish and slow to innovate.
Against a backdrop of booming entrepreneurship and innovation in food and drink, that reputation can be unappetising for its consumers – and its bottom line. All manner of startups now turn around NPD in a matter of weeks, latching on to trends including plant-based, fermented foods or alcohol-free. In other words, Kraft Heinz and its blue chip peers risk being left behind.
Going by recent initiatives though, this fact hasn't escaped the US behemoth. In March, it launched Springboard, a platform that offers support in the scaling up of new, disruptive propositions in food and drink via an accelerator scheme. Its 'inaugural class' included South African biltong, US sauerkraut and a Venezuelan avocado sauce – all brand new products and categories for the company. Then last week it announced a $100m venture capital fund to invest in emerging food tech concepts via a new firm called Evolv Ventures.
Both schemes use its financial clout to leverage access to great ideas, from people that aren't drowning in hierarchies and can succeed (or fail) fast, while posing practically no risk to the wider company. And this is a model being adopted far more widely. PepsiCo launched its Nutrition Greenhouse programme for health and wellness brands earlier this year, Diageo has drinks accelerator Distill Ventures – which formally acquired its first brand from the scheme in March – and in May Sainsbury's announced plans to invest in and nurture small suppliers in a bid to refine its USP from rivals.
All are clever strategic moves by multimillion-pound companies that can't simply circumvent the bureaucracy in their own complex supply chains, but can throw cash and sage advice at startups operating at a safe distance. In the worst-case scenario they lose a (relatively) small sum of investment. In the best case they acquire exclusive access to a fast-growing brand, practically risk-free. All from a founder half the age of the slogan on its baked beans.