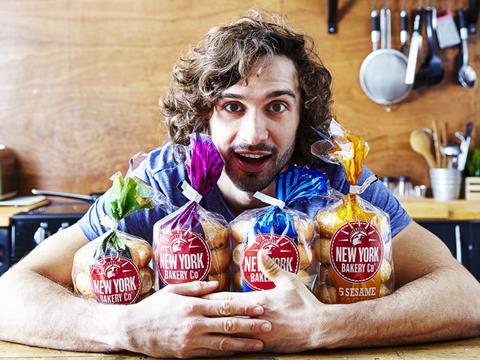 New York Bakery Co has teamed up with Joe 'The Body Coach' Wicks for a multichannel campaign.
A TV ad, 'A Taste of New York', will debut on 18 January and run until mid-February. The clip is designed to 'capture the spirit of New York'.
Wicks, who recently released his first book, Lean in 15, will use his social media popularity to support the campaign, with posts using the hashtag #buildupbagel. The drive will also involve press ads and shopper marketing.
NYBC said Wicks' mantra of resisting low-calorie diets and "teaching people how to fuel their body with the right food at the right time" made him a strong advocate for the role of high-carb foods in a balanced diet.
"The campaign marks the start of a huge year for New York Bakery," said head of marketing Karen Revel-Chion. "We have increased our marketing investment behind the brand this year, and our ambition is to grow sales substantially. Joe will help us to demonstrate how versatile bagels can be and that carbs are the fuel in our diets."
Last September, NYBC began an effort to move beyond bagels with the launch of three flavours of pretzel knots. The brand said it would be following these with further NPD later this year.