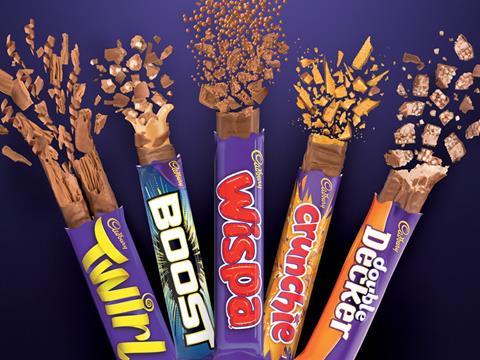 Cadbury is to push its leading countlines in Singles Sensations, a £6m campaign kicking off on 1 May.
The push will focus on brands most popular with adults – Twirl, Double Decker, Crunchie, Boost and Wispa – with the message that the range includes a taste and ­texture for everyone.
It is the second instalment of Cadbury's three-year commitment to drive category growth, after 2016's Obey Your Mouth activity centred on Crunchie saw value sales uplift of 7.4% in the first of its two months, it said.
This year's drive will be three times longer, across TV, digital, social, out of home and in-store activity, with the aim of reaching 97% UK adults over six months.