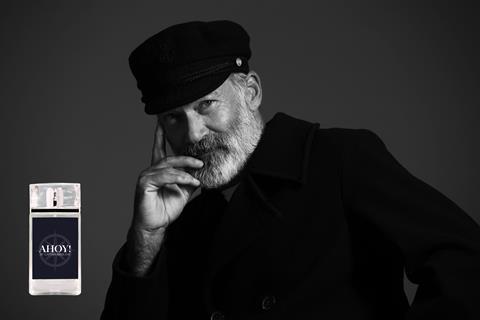 Birds Eye has offered consumers the chance to win a limited edition eau de toilette from its "rugged" Italian Captain Birdseye.
Said to be "inspired by the hypnotic and evocative power of the high seas", 'Ahoy by Captain Birdseye' promises top notes of grapefruit, mandarin and patchouli.
Fifty bottles of the scent will be up for grabs in the competition, which can be entered via the frozen giant's Facebook page until 10 December.
"We know the British public have a soft spot for our captain," said Birds Eye spokeswoman Annalisa Fanali.
"So, this Christmas, we wanted to treat fans to something special from our iconic captain, by creating his own signature scent. After all, who doesn't love the fresh aroma of the ocean?"
The marketing stunt follows last year's Captain Birdseye calendar which showed the character in a variety of poses, from relaxing by the sea to sharing a kiss under the mistletoe.
He has been played by Italian-born actor and seafarer Riccardo Acerbi, who was unveiled at the start of 2018 as part of an £8m marketing push for Birds Eye's fish fingers and coated fish portfolio.