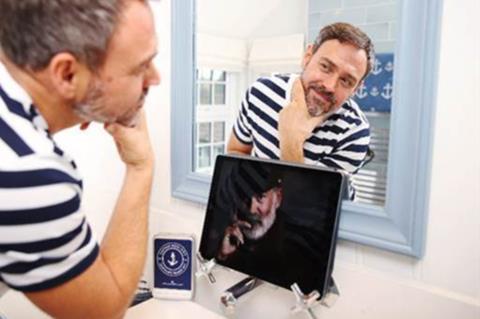 Birds Eye has launched a Christmas competition, which will give shoppers the chance to secure Captain Birdseye's very own beard care range for "ruggedly handsome" men.
From today, 50 limited-edition Shipshape beard kits have been put up for grabs through Birds Eye's Facebook and Instagram pages for those seeking to emulate the "immaculate" look of the bewhiskered Captain.
Containing beard wash, oil, a comb and styling wax, the kits have been produced by men's cosmetics brand Men's Society and will come in fully recyclable packaging.
Consumers entering the competition have been asked to share a picture of their beard or the identity of the intended recipient of the kit. The competition runs until 6pm next Tuesday (8 December).
"This year has seen the arrival of new personal care rituals, with men using lockdown to try out some different facial hair looks," said Birds Eye general marketing manager Annalisa Fanali.
"Having sported his iconic beard for over 50 years, Captain Birdseye's facial hair has become one of the most celebrated and distinctive styles in the UK. So, it made complete sense to launch a kit to help the nation get their facial hair into shipshape condition this Christmas."
Captain Birdseye, who has been played by Italian-born actor and seafarer Riccardo Acerbi since 2018, made a similar announcement in the run-up to Christmas last year when he launched his high seas-inspired eau de toilette, Ahoy!.
In his first festive season at the helm, the Captain appeared in his own calendar in a variety of poses, including one of him sharing a kiss under the mistletoe.