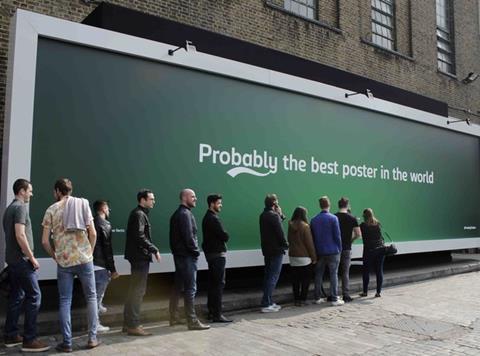 Carlsberg this week unveiled what it claimed was the world's first beer-dispensing billboard.
Located near Spitalfields Market, East London, the billboard carried the message "Probably the best poster in the world" and featured a Carlsberg dispenser from which members of the public were able to pour themselves a half-pint of the lager.
"There was a real buzz around the billboard, from spectators, to those enjoying a beer in the sunshine," said David Scott, director of brands and insight at Carlsberg UK.
"It's a big year for Carlsberg and we have bold investment plans for the brand. The interactive billboard is a world-first and truly brings to life the return of the 'If Carlsberg did' campaign, enabling people to participate in this iconic advertising slogan."