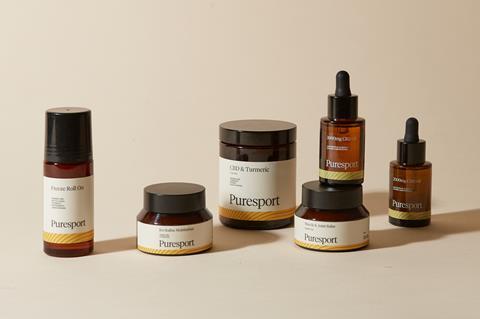 CBD and nootropics supplier Puresport has rebranded to become an "all-encompassing wellness brand".
The new branding – which comprises a new logo, motif, brand tagline and colour palette – would help it standout in a crowded market, it said.
It has also launched a new website with "improved user experience", referral and loyalty programmes and an updated product recommendation quiz "to help first-time users".
Puresport said it was "looking to cement its position in the health and wellness sector and empower UK consumers to take their health and wellbeing into their own hands".
It added that it aimed to "use its expertise and experience to help break down the stigma some people still may have around CBD".
Puresport founder Grayson Hart said he had "seen a huge rise in interest in an active lifestyle, natural health and nutrition from a much wider audience" over recent years.
"This exciting rebrand will allow us to help many more people enter the world of CBD and nootropics and empower them to take their wellness into their own hands," he added.
It comes after the Association for the Cannabinoid Industry (ACI) in 2021 estimated that the value of the UK CBD market sat at about £690m.