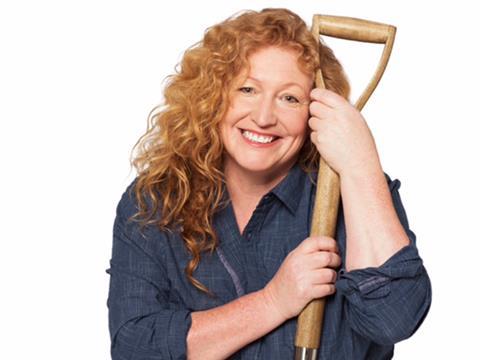 Poundland is extending its celebrity-backed merchandise with the launch of a range of gardening products with Charlie Dimmock.
This is the third such collaboration following Jane Asher's bakeware range and Tommy Walsh's DIY Time range of tools.
The new range launches nationwide from 29 February 2016 and offers 130 lines including hand tools, a hanging bird feeder, heavy duty gloves and pressure sprayer.
"I hope that my range will inspire a lot more people to take up gardening - even if it is just something straightforward like a window box or growing herbs on the kitchen windowsill," said Dimmock.
"I've been completely involved in the production and creation of my range, personally testing every item to ensure both its practicality and quality. From gardening gloves and trowels to watering cans and pruning shears, all at a £1 price point: it's affordable for everyone".
Poundland CEO Jim McCarthy said the range was launched following feedback from consumers.
"Our customers have told us that they would love to do more gardening, but the cost and sometimes the lack of experience really puts them off," said McCarthy.
"We know that the introduction of this new range and with Charlie's expertise, it will help encourage more people to take up gardening, which is both affordable and enjoyable."