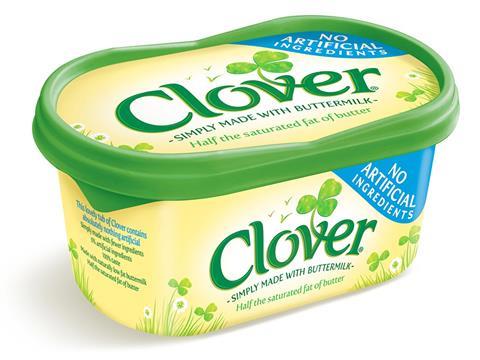 Dairy Crest has reformulated its Clover Original spread to contain no ­artificial ingredients.

Debuting in the mults this weekend, the new recipe is still made with naturally low-fat buttermilk and has been designed to cater for a growing consumer trend towards "more natural, unprocessed products", the processor said.

An integrated campaign with the slogan "Nothing artificial gets in" will begin in mid-September.

"With half the saturated fat of butter, our new Clover Original spread recipe offers an alternative to shoppers seeking to avoid artificial ingredients," said Louise Pike, head of butters, spreads & oils at Dairy Crest.