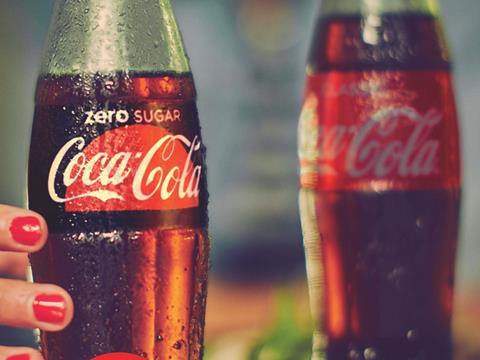 Coca-Cola European Partners has unveiled a £4.5m campaign to support Coca-Cola Zero Sugar.
Kicking off today (16 January), the activity features the slogan Tastes More Like Coke to highlight that the calorie-free variant 'delivers the great taste associated with Coca-Cola Classic'.
Activations include a 20-second TV commercial that will run until the end of February, backed by six-sheets, bus advertising and digital marketing. The push follows the £10m spend that used near-identical messaging to mark the rollout of Zero Sugar last summer to replace Coke Zero.
The campaign would bring new people into the carbonates category and grow sales by highlighting that Zero Sugar was not only calorie-free but delivered "the iconic taste and refreshment" of red Coke, said Simon Harrison, operational marketing director at CCEP.