As housebound consumers change their media consumption, brands are rethinking their marketing spend
This summer looked set to be a marketer's dream. It included two massive sporting events: the Olympics and Euro 2020. But in one fell swoop, the coronavirus has derailed all that. Elaborate, experiential, marketing, advertising and sponsorship plans have gone out the window - along with countless other parties and festivals and activities - as the nation is cooped up, and with no place to run. So how are brands changing their approach? And who is managing to successfully target locked-down consumers?

Since lockdown, the industry response has largely fallen into two camps. Some, like Coca-Cola, have taken the decision to suspend advertising altogether. In March, the brand's GB division announced it would not be "appropriate, or consistent with the current challenges and uncertainty for our consumers, to continue with the planned marketing of our brands" - a decision adopted globally.

Others have taken the view that marketing is more important than ever. P&G has actually ramped up its marketing amid the pandemic, with a 1.9% increase on year-on-year spend in the latest quarter. "This is not a time to retrench," says chief financial officer Jon Moeller. Birds Eye has taken a similar view. UK & Ireland marketing director Sarah Koppens argues the brand has a "responsibility to consumers" to offer reassurance at this time.

That's requiring some creative thinking. Summer events are obviously out. And social distancing is providing challenges in developing new campaigns too. On the other hand, brands have a captive audience. While mediums such as out-of-home marketing have clearly been disadvantaged, overall consumption of media has soared. TV viewing is up around 24% since lockdown began, to an average of three hours and 40 minutes a day per viewer, according to commercial TV marketing body ThinkBox.

Kantar figures show that since lockdown, 48% of consumers are using social media more; 46% are spending more time on the internet; and 38% have increased their consumption of online videos.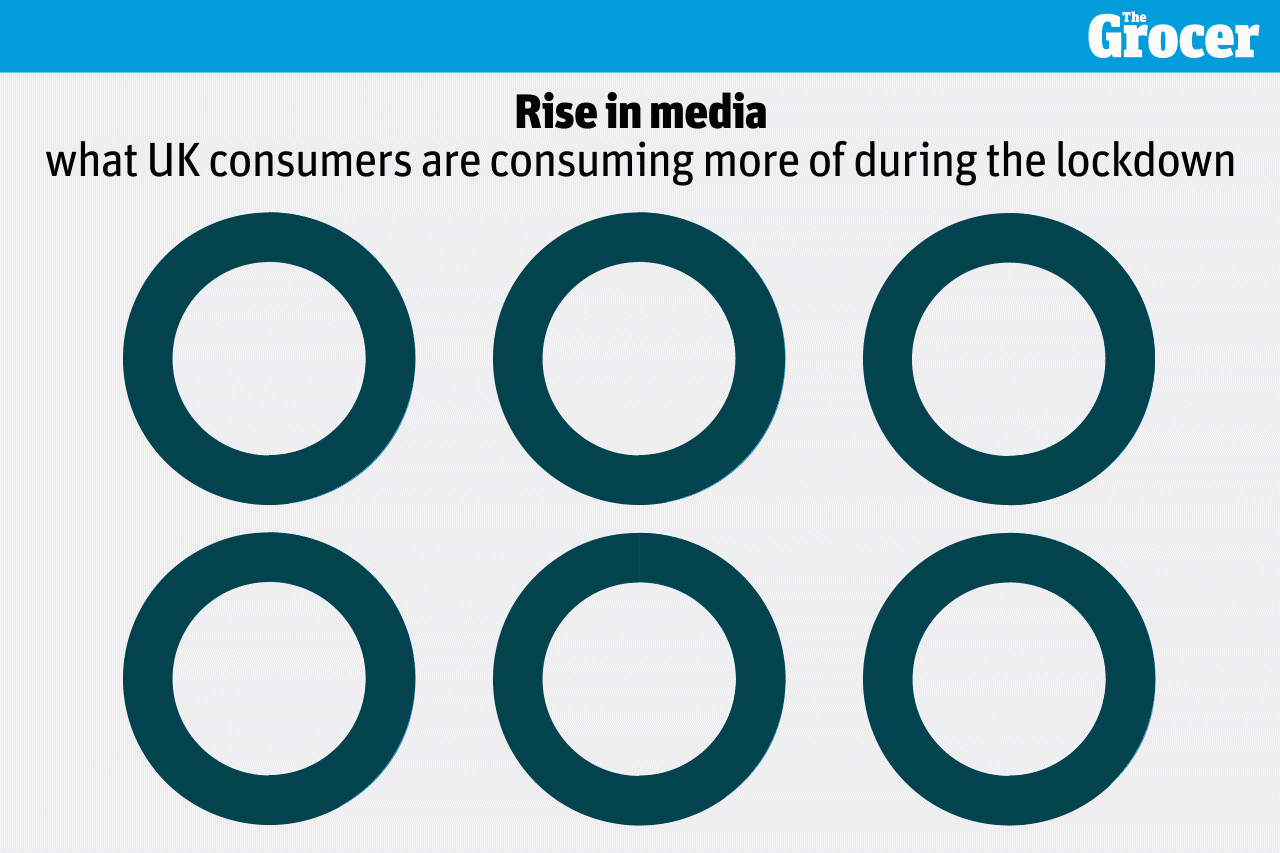 Capturing those audiences requires a significant change in approach, however. And there's no getting around the fact that ad spend is declining. It's set to fall 16.7% - equating to £4.23bn less than 2019 - over the course of this year, according to forecasts from last week's Advertising Association/WARC Expenditure Report. No form of media appears to be safe. It is expecting TV spend to fall 19.8%, while online display loses 12.7% and even video on demand falls 6.3%.

It's a picture that Rob Metcalfe, chairman at Richmond & Towers, recognises well. "Many brands seem to have cut spending rather than shifting it into other media," he says. "Obviously, nobody wants an outdoor campaign at the moment, but brands also seem to be cutting print and broadcast spend and shifting budgets online."
"We're seeing many fmcg brands don't want to start creating an artificial spike in demand that can't be fulfilled"
For food and drink brands, stockpiling may have been one motivation. "We're seeing many fmcg brands don't want to start creating an artificial spike in demand that can't be fulfilled," reports Jonathan Lewis-Jones, MD of Publicis Commerce. Phil Smith, director general of advertising representative body ISBA acknowledges "marketers across sectors have needed much greater flexibility in media planning and buying at a time when businesses cannot commit into the mid-term". But he's already seen some "great examples of media owners working with brands to bring about benefits for both".
Social media
While so much has changed due to coronavirus, the importance of social media has never been a more powerful tool. "For obvious reasons, people's spheres of movement have narrowed so brands are investing across the social and digital mix," says Jemima Bird, founder of marketing agency Hello Finch.

The numbers back up her point. According to Kantar figures, 37% of Brits are using Facebook more than they did before the outbreak, and 24% say the same for Instagram. Tellingly, Facebook reported that ad revenue was stable despite the global upheaval. "Grocers, retailers and brands are using our platforms to keep the public updated in real time as they react to changing government guidance and take proactive steps to keep their shoppers and staff safe," says Facebook.

Snapchat has also reported a 20% increase in users for the first quarter of 2020 (though it's worth noting that Snapchat doesn't see itself strictly as social media, as users only communicate with their contacts). "At a time of social distancing, consumers are relying on us to stay connected and stay informed and entertained," says Adrian King, head of CPG at Snap Inc.

Brands are responding in kind. Campaigns range from the useful - see Barilla's #AtHomeWithBarilla activity providing recipe ideas and tips - to big bang creatives. Take Budweiser, which revamped its famous 'Whassup' campaign for the digital age. "We adapted it to be relevant with an important message in the current climate - encouraging friends (Buds) to check in on each other," says Rowan Chidgey, marketing director, Budweiser Brewing Group UK&I. "It's been one of our most successful social media campaigns ever, reaching over seven million people and has been shared more than 15,000 times on Facebook alone."

"A lot of brands and marketers are thinking differently and adopting a challenger mindset," says Callum Saunders, head of planning at Zeal Creative. "You might have a brand planning process and typically do things in the same way but when the landscape shifts, you have to be more agile."

A prime example of this is Lynx. For the 25th anniversary of its Africa range, the Unilever brand didn't just go with the standard TV ad. Instead, it also used media that would resonate with the locked-down consumer, including an AR Snapchat experience and interactive game.
Gaming
That is playing into a key marketing trend, according to Venatus, an advertising platform that focuses on gaming and entertainment. Since the outbreak, it has seen a 74.4% increase in active users across its desktop and mobile publishers, a 22.4% increase in PC sessions and a 76.6% increase in mobile sessions.

"Gaming is on everyone's radar because at home, the choice of entertainment is limited," says Jermaine Abel, sales director at Venatus.

"You can't go outside and gaming provides that escapism; you're able to disconnect from reality. As soon as lockdown hit, straight away I went on to the marketplace and saw what games I could download." That is leading to plenty of interest in gaming among "brands we wouldn't normally see interest from" he adds.

Even if they aren't putting their brands into gameplay, which can require long lead times, there are other ways of getting in on the gaming upsurge. Many are running 'rewarded videos' - ads that users can choose to watch in return for in-game rewards - as part of Facebook ads. DTC brand Pact Coffee has gone down this route, for example.
"A lot of brands and marketers are thinking differently and adopting a challenger mindset"
Others are creating their own immersive experiences to take consumers away from the reality of the pandemic. Oatly, which has temporarily renamed its Department of Mind Control as the Department of Distraction Services with a site that offers a host of distracting activities - users can download brand-related colouring-in sheets or even describe their dreams to Oatly creative Lisa Vaccino, who will draw her interpretations.'
As the name suggests, it's a site that offers a host of distracting activities - users can download brand-related colouring-in sheets or even describe their dreams to Oatly's creative Lisa Vaccino, who will draw her interpretations.
"All of us in the creative department, we didn't feel like selling oat drink products to people now. It felt wrong," explains Michael Lee, creative director at Oatly. "So we thought, what can we do to help society get through this?" The answer was to create materials to alleviate the boredom of being stuck at home - a tactic that has elicited a "really positive response". The site has already had over 170,000 visits.

The same principle has inspired such activity as Teapigs' live 'taste-alongs' - the brand sent out kits ahead of its four virtual events, which have attracted 700 views each - and virtual retreats from tempeh brand Better Nature. The latter includes a live 40-minute HIIT workout, followed by a yoga and breath work session. Marketing manager Elin Roberts says these retreats, coupled with the launch of free 'care packages' containing tempeh, have "generated a lot of hype" in the absence of its usual trade show activity.

It's certainly a different approach to the typical comms plan. At the same time, you don't have to stray too far from traditional media to make an impact. Perhaps the biggest constraint on creativity has been social distancing, so brands are getting around that by incorporating mobile video into their campaigns.

The latest phase of the PG Tips Cuppas Together campaign is a prime example. It used user-generated content filmed on phones for its TV ad, which ran alongside social media activity. "This TVC was made completely remotely during lockdown, and we're really proud we were able to quickly create an ad that reflects the reality of what we are all going through," says Fiachra Moloney, tea director at Unilever.

Similarly, Birds Eye's 'What's for Tea' TV campaign looked to show the new reality with pictures and video calls. At the same time, it adapted its separate 'Birds Eye Butties' social media campaign to fit with this creative. Within days, agency Elvis had to shift the focus from simple butties to recipes and tips that were designed to inspire families at tea-time, in line with the TV ad.

Even outdoor media, which obviously doesn't lend itself to life in lockdown, can be made a virtue of. Emily Snacks won acclaim for its first out-of-home campaign, which poked fun at the terrible timing with the slogans: 'Our first ever poster, seen by a runner and one pigeon. Typical.' Consumer insight agency Canvas8 praises the push as an antidote to "the same tired tropes" of "soft piano music paired with phrases like 'in times like these'."

In essence, whatever media brands choose, they need to make it relevant to this current backdrop. That strategy could prove far more beneficial than going quiet. As creative agency Elvis says: "Now is not the time for brands to go dark."
Five brands using new media during lockdown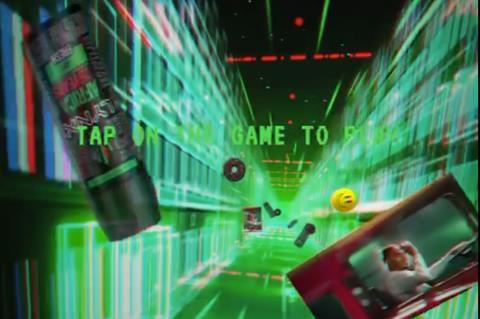 Lynx
Here's a blast from the past - with a digital twist. Lynx has celebrated the 25th anniversary of its Africa range with a 1990s-inspired TV ad, alongside a suite of digital tools.

That includes a Snapchat face lens and augmented reality experience. "Through the Snapchat camera you can walk into this psychedelic world and have a very similar experience as the TVC," says Adrian King, head of CPG at Snap Inc. Plus Lynx has created a mini 'Spray-ce Invaders' branded game for the ultimate interactive experience.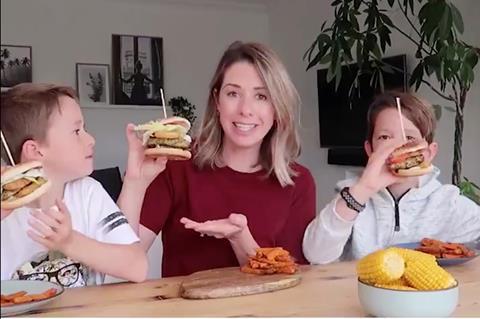 Iceland
Following a break last year, Iceland has resumed its partnership with Channel Mum during the lockdown. Recent content on the social site includes a step-by-step video on how to make the 'Ultimate Chicken Tower Burger' with Iceland produce, hosted by mum Kerry Whelpdale.

That's only part of its new strategy. "We've certainly made changes to our media and creative strategy to reflect the 'new normal'," says Caspar Nelson, head of brand communications at Iceland, with more emphasis on digital and social, he adds.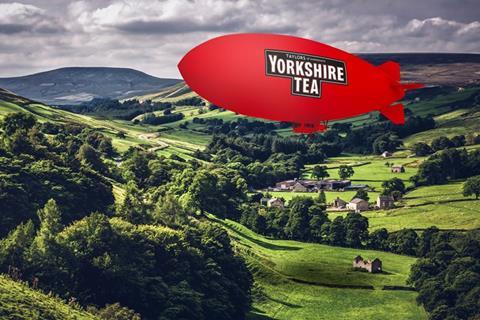 Yorkshire Tea
Reaching locked-down consumers doesn't need a big budget, as this Yorkshire Tea initiative proves. It played to the growth of video calls with the creation of its own Zoom backgrounds, free to download on social media.

"With so many people video calling from home offices, kitchens and bedrooms," says Lucy Jordan, brand manager at Yorkshire Tea, it's aiming to photobomb all those calls with a humorous reminder of the importance of "a proper brew" - a bit like Chancellor Rishi Sunak then.
Budweiser
The reimagining of the famous 'Whassup' TV ad has proved a huge hit on social media. It didn't take much work, either. The audio was simply updated to reflect the new lockdown reality, while the visuals remained the same. So far, the ad has been shared more than 15,000 times on Facebook alone.

The ad is part of a suite of digital activity undertaken by Budweiser during the pandemic. It has invested in its 'Save Pub Life' campaign (above) and this weekend Bud Light will host the "biggest ever virtual pub quiz in the UK".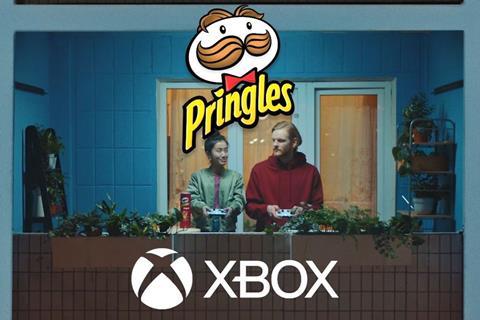 Pringles
For Pringles, the lockdown presented an opportunity to do something fun with the brand. It introduced the #PlayWithPringles campaign, encouraging people to 'Have fun together, even when you're not together!"

The activity included an expansion of its partnership with Xbox with a social media competition offering the chance for consumers to win game passes. That came alongside a Pringles 3D Snapchat filter that could also be used on Skype and Zoom, as well as a range of branded digital 'stickers'.

Emma Weinbren is managing editor at The Grocer. As second-in-command to the editor, Emma is responsible for the day-to-day running of The Grocer in print and leads The Grocer's features desk.

Emma won the PPA New Talent Award for New Section Editor of the Year in 2016. Prior to joining The Grocer in 2016, Emma was deputy and features editor at Chemist+Druggist, a weekly magazine and website for UK pharmacists.

Follow Emma on Twitter: @EmmaWeinbren