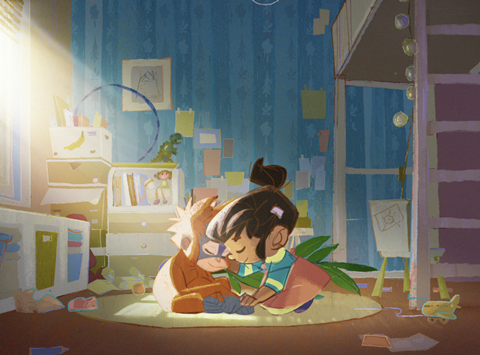 It's "The Christmas ad that never made it to TV" according to Iceland. But could it have if Iceland had gone about it differently?
"I think they would probably have been in the clear if they had made pretty much the same ad themselves, rather than borrowing it from Greenpeace," says Rob Metcalfe, chief executive at communications agency Richmond & Towers. "The issue is the origin, not the content."
Instead, the supermarket posted the 'banned' ad on social media, where it exploded, shared by celebrities including Paloma Faith and James Corden – and even environment secretary Michael Gove.
'The advert wasn't approved by advertising regulators as it was seen to be in support of a political issue,' was Iceland's tweeted explanation.
The Advertising Standards Authority became the target of a barrage of mistaken criticism and accusations, leading the authority to twice tweet at Iceland asking the supermarket to stop using the term 'advertising regulators'. It was Clearcast that had blocked it.
Clearcast's job is to approve ads on behalf of the four major UK commercial broadcasters by checking whether they adhere to the UK Code of Broadcast Advertising. It clarified that the decision had in fact not been taken because of the ad's political message, but because its source was a political organisation: Greenpeace, which had originally published the animated film in August.
Writing a blog after a petition to overturn the decision gained hundreds of thousands of signatures, Clearcast's MD Chris Mundy said: 'The first important point to make is that Clearcast do not make the rules.'
Mundy quoted the rule in the code that had been considered: 'An advertisement contravenes the prohibition on political advertising if it is: an advertisement which is inserted by or on behalf of a body whose objects are wholly or mainly of a political nature.'
He went on: 'Because the ad is based on material made by Greenpeace and has been promoted on the Greenpeace website for some time, Greenpeace need to demonstrate they are not a political advertiser as defined by the code before Clearcast can approve the ad.'
Mundy explicitly clarified that 'the concerns of Clearcast and the broadcasters do not extend to the content or message of the ad'.
And simply rebranding it as Iceland's wasn't enough. Because the film had been published months earlier by Greenpeace, it 'makes an association with them whether or not they are explicitly mentioned'.
Banned or not, the campaign has proved effective. It's been viewed over 16 million times online, helped along by Iceland revealing a walking animatronic orangutan at London landmarks including Oxford Circus Station.
You could even argue it did make it to TV in the end – Iceland MD Richard Walker managed to stay calm during a shouty grilling from Piers Morgan on the subject on Tuesday's Good Morning Britain.