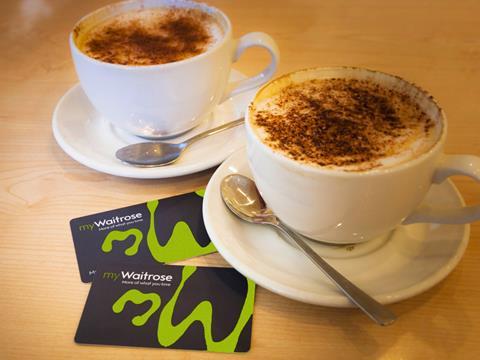 Among the recent news about leading UK retailer John Lewis, you couldn't miss the Partnership rebrand and bringing together of its 'My John Lewis' and 'myWaitrose' loyalty schemes.
John Lewis chairman Sir Charlie Mayfield confirmed plans to trial a combined loyalty scheme across its two retail banners as part of its move towards an integrated corporate brand identity.
In revealing the loyalty plan, Mayfield highlighted it as an initial step in building a "growing connectedness" between the John Lewis and Waitrose brands, where they may previously have been more used to competing with, rather than supporting, each other. But this renewed focus highlights two key principles in retail.
When developing different formats, channels and lines of business – as we did at Tesco, with Express, Tesco.com, Tesco Bank and Tesco Mobile – it is essential to meet the twin objectives of developing each to compete in a way that will not only win with customers, but that is also recognisable as part of the wider brand.
One of the extraordinary things about Tesco is the persistently positive performance of Tesco Mobile, for example. I noted earlier this year that the latest telecoms and pay-TV complaints report by industry watchdog Ofcom revealed BT and Vodafone topped the table for pay-monthly mobile complaints (at 11 per 100,000 customers), while Tesco Mobile had the fewest (at one complaint per 100,000).
Tesco Mobile achieves its market-leading position through a combination of industry-standard execution and best practice, delivered with a tone of voice and particularly Tesco-branded way of doing things that creates real differentiation. This comes from putting the customer at the heart of efforts to run the business better.
In my day, the glue that held both this strategy and its execution together was Clubcard. It was no accident that the customer connection and insight from this loyalty scheme enabled Tesco to diversify its business without diluting the power of its brand in a way that may have seemed inconsistent to customers.
So, for John Lewis to be moving rapidly towards trialling an integrated loyalty programme as a manifestation of its rebranding initiative is, in my view, a very sensible step, which – if well-executed – will resonate with customers, give meaning to the Partners programme and be good in the long run for both the John Lewis and Waitrose businesses.
Tim Mason is chief executive officer of Eagle Eye