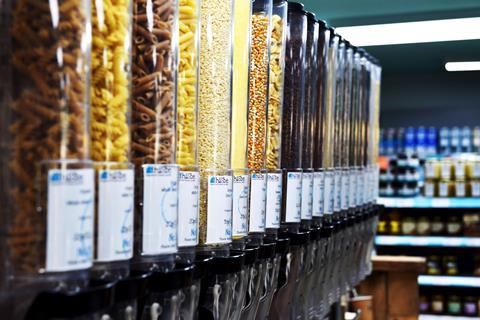 In previous decades, marketing was about selling what you made, rather than making what the market wanted to buy. Today, all marketing starts with an understanding of the consumer first, and tomorrow it will be about utilising the increasing amount of consumer data available to stay on top of rapid changes in consumer behaviour. It will be those marketers who recognise this evolution of consumer behaviour quickly, and who are prepared to adapt their marketing strategies, that will be successful.
We are in a world of considerable consumer change, and it has been the ability of independent challenger brands to adapt swiftly to rapidly evolving consumer trends, and to delight their customers, that has largely driven their success. If you are not truly understanding the needs, motivations and behaviours of your consumers, you are making your brand vulnerable to more nimble competitors.
Which is why we at Google have partnered with Kantar, to really get under the skin of key consumer changes in CPG. It's always difficult to understand consumer change, so we wanted to try an approach that would combine Google's database of consumer intent with deep consumer research. We analysed search trends in the UK, while Kantar carried out qualitative research in the form of ethnographic consumer and expert interviews (along with some AI discovery!) to understand the 'why' behind Britain's search trends.
Across a landscape of shifting values, we identified five trends that have a significant impact on consumer behaviour today and will continue to drive what consumers look for in the coming years. The first is 'Destination Zero'.
Destination zero
Our research shows that consumers will increasingly expect brands to help pave the way to 'destination zero' – a world in which we have zero negative impact on the environment around us.
Sustainable living and purchasing is not a new idea, but Google's search data shows just how mainstream this issue has become. It is no longer a London bubble led by urbanites. In fact, Bristol and Brighton lead the way, and we see strong volume per capita growth of sustainability-related searches across the nation, in both urban and rural areas.
And we have observed a marked increase in sustainability-related searches in just the past 12 months alone, particularly for 'zero waste', which has grown six times faster than 'sustainability' searches. This ties in with Kantar's consumer research, which shows consumers are significantly more educated on this issue, and as a result have rapidly increasing expectations of brands.
It's a three-way game
However the qual research also uncovered an underlying sense of consumer guilt at the way in which cost and convenience are still large barriers to doing the right thing. Consumers feel a sense of helplessness and scepticism because businesses and government aren't currently perceived to be doing enough.
"As consumers we all need to demand more from companies, and governments… Ultimately it should be a global effort, and a conversation that leads to new laws and greater transparency from industry leaders. Not confusion and disinformation." Steven, 40-49 y/o, UK
Beyond destination zero and towards net positive
What will be expected of brands in the future? Brands like North Face are leading the way with climate-positive options for shoppers, with its Cali Wool beanie that claims a net-negative carbon impact. The brand's Climate Beneficial wool was sourced from Bare Ranch, which uses regenerative agricultural methods to sequester more carbon dioxide than is emitted.
More recently, and in CPG, Lush has created the first 'carbon-positive' packaging, using cork from trees with bark that renews between harvests.
It's important for CPG brands to understand the way in which 'Generation Greta' will demand products that meet their needs without further damage to people and the planet. Their expectations of a zero consumption system will progress to one that is holistically net positive, as they expect brands to have both environmental and social net positive impacts on the world.
What CPG brands should be thinking about:
● How can you build circularity into your business model, whether that is reducing waste, using recycled & recyclable materials, or extending the product life cycle?
● How can you ensure your sustainability efforts aren't interpreted as tokenism, but that they align strongly to your brand's core values?
● Money is no longer the only currency – is your brand prepared for the future consumer who will also be assessing the carbon or water units used to make your products?