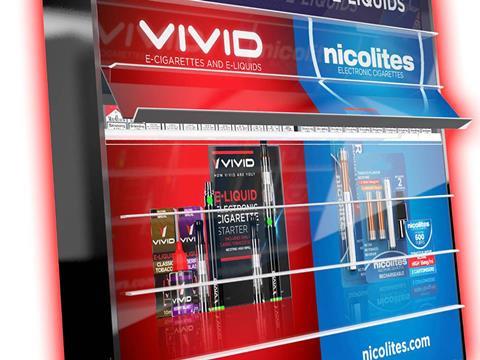 An electronic cigarettes company is offering independent retailers across the UK "free" tobacco gantries ahead of the market going "dark" in smaller stores in April.

Nicocigs, which supplies e-cigarettes and e-liquids, says the dual branded Nicolites and Vivid gantry can be provided bespoke to suit any store's requirements as long as retailers agree to stock both brands.

The gantries are covered in Nicocigs branding, and retailers will also have to stock a wide range of its products.

Retailers will be asked to agree to keep the gantry in place for a minimum of 60 months, during which time Nicocigs will maintain it. Retailers can continue using the same service on a rolling basis after the minimum period.

"This law has been talked about for a long time now and most supermarkets and symbol stores now have a solution in place," said Nicocigs marketing director Zoe Smith. "Independent stores have found the process a little more difficult and costly, which is where we want to help. Our request is that the retailer has a minimum of 21 facings from the Nicolites and Vivid range combined."

"As for what happens after the agreement expires, the retailer is free to maintain the solution themselves or sign another agreement with us to maintain it at no further cost."

Nicocigs will undertake site surveys to ensure it creates a gantry suitable for each store. The company was unable to say how many independents had already signed up to the deal as The Grocer went to press.