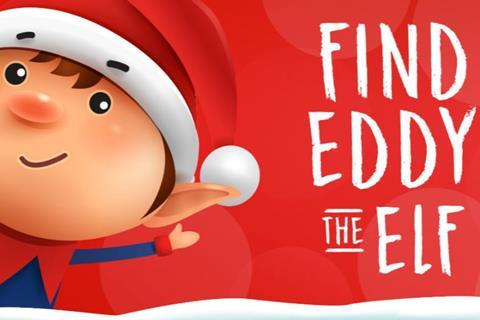 Thousands of augmented reality elves have been 'caught' in One Stop convenience stores as part of its 'Find Eddy the Elf' Christmas marketing drive.
The company claims to be the first convenience retailer to create an AR game, which has now been played in nearly half its 950 neighbourhood stores.
Customers playing on their smartphones via the brand's Facebook page search store aisles for floating presents, which when clicked on screen reveal an elf. The game works in a similar way to Pokémon Go, but instead of Pokémon the boxes reveal prizes and promotions. Shoppers have caught 50,515 elves to date, according to Savvy, the agency that developed the game.
The game "plays on the fun of Christmas but also the 'giving' message of the festive period" said One Stop's head of marketing Nigel Prendergast.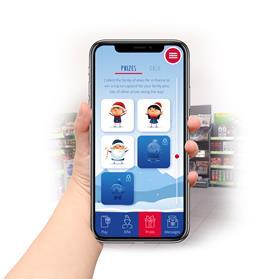 One Stop has partnered with Thorntons, Mars, Fox's, Nestlé, Tango, Coca-Cola and Walkers to offer the prizes, which also include a trip to Lapland and cash.
"The campaign runs through to Christmas, but early indications show that our shoppers are really enjoying the app and continue to play each time they visit one of our stores, to unlock new elves and prize tiers," Prendergast said.
One Stop is not the only brand using AR in its Christmas campaign this year. Asda, Tesco, John Lewis/Waitrose, Costa Coffee and McDonald's are all using Snapchat's AR capabilities to raise brand awareness and run in-store promotions.
Tesco is allowing Snapchat's 15 million UK users to "help deliver Christmas throughout the decades" with a smartphone experience that ties in with its festive ad. The AR offering from John Lewis lets users place ad mascot Edgar the Dragon in their homes.