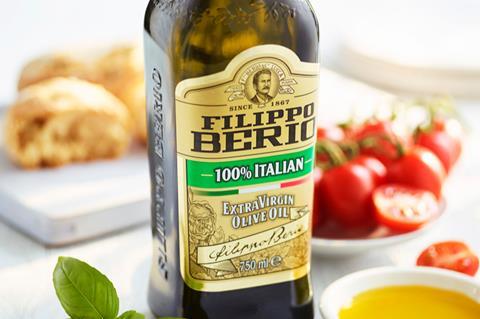 Filippo Berio has won a three-month battle with Transport for London to be allowed to advertise its olive oil on London cabs.
The supplier was forced to put a major ad campaign on hold in September when it was told olive oil was classified as a high fat, sugar or salt (HFSS) product – meaning it fell foul of London Mayor Sadiq Khan's new ban on HFSS advertising on public transport.
Now, after three months of applications, it has now been granted the right to advertise.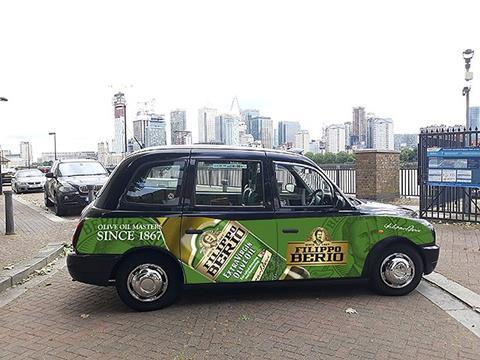 "We were quite shocked that our ad was blocked," Filippo Berio marketing manager Lisa Mullins told The Grocer. "Because olive oil is 100% fat it puts us in the same classification as junk food, which is bonkers.
"Anybody's kneejerk reaction would be that you can't equate olive oil to junk food. Not all fats are bad and have different impacts on obesity and eating regimes,
"We didn't incur any cost but we had to provide lots of information supported by data. We realised [our case] wasn't just going to be nodded through."
However, that Filippo Berio was eventually given the green light was evidence "politicians can make sensible, informed choices after all", added the brand.
The ads will roll out across London taxis from 1 December, and the brand is asking shoppers to take pictures and email them to it in return for free Filippo Berio products.
TFL brought the ban into force in February 2019 in a bid to crack down on childhood obesity.
Yet it has been the subject of numerous controversies: grocery delivery Farmdrop was forced to crop eggs, butter and bacon from an image of a family table in one of its ads in spring. At the time, Farmdrop said it supported the ban but was "concerned about how it's being applied".
A TFL spokeswoman said: "Our advertising policy requires brands to demonstrate that any food or drink products featured in advertisements running on our network are not high in fat, sugar and salt, unless they have been granted an exception.
"Assessment of [Filippo Berio's] application showed that the product was not generally consumed by children, the presentation of the product was not designed to appeal to children and it was not featured on the Public Health England's sugar and calorie reduction lists."