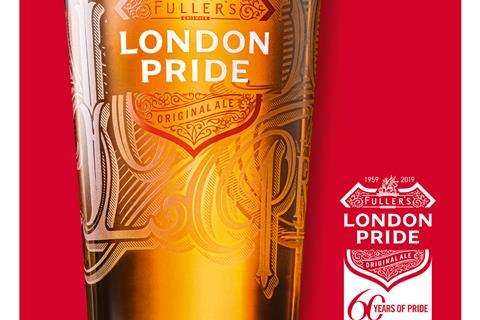 Asahi UK is mounting a major marketing push to mark the 60th anniversary of Fuller's London Pride.

The campaign will span print media and out-of-home. Asahi UK claims it will reach more than 2.5 million of the UK's adult population.

It comes as sales of London Pride in the supermarkets have plunged over the past year, falling 14.7% (£1.6m) to £9.5m over the 52 weeks to 7 September 2019, on volumes down 15.9% [Nielsen].