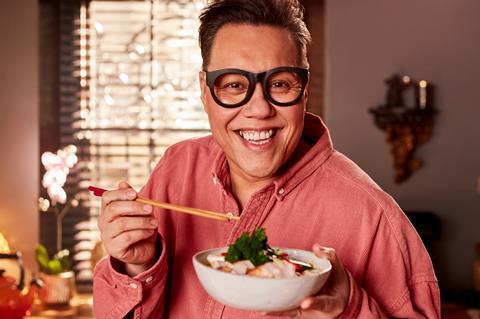 Itsu has partnered with Gok Wan to launch its first TV advert, following "record" growth in supermarkets last year.
The Asian-inspired restaurant and grocery brand said sales of its grocery products, which include a range of gyoza and 'Brilliant Broth', surpassed the £20m mark last year, a 59% increase on 2019.
To further build on this growth, Itsu has teamed up with Wan, who rose to fame as a fashion consultant before becoming a TV chef with a Channel 4 cooking show: 'Gok Cooks Chinese'.
They have partnered for an omnichannel campaign spanning TV, video on demand, PR, social and outdoor.
The TV ads showcase Wan cooking with the products in his kitchen, providing meal inspiration for "easy Asian meals".
Itsu founder Julian Metcalfe said the brand's first TV ad marked "an exciting new chapter for our grocery range".
"Gok is the perfect partner for it: he has a genuine passion for Asian cooking. Who better to bring our 'eat beautiful' mantra to life?" he added.
The campaign launched this week and will be supported by in-store activity and promotions.