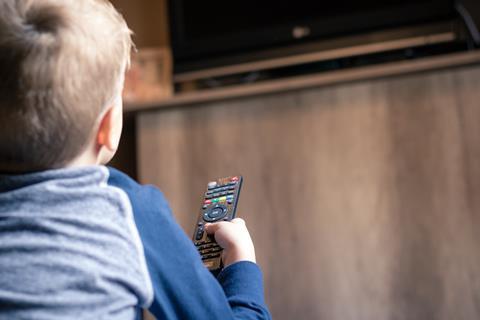 The government's plans to introduce a 9pm watershed on "junk food" ads fly in the face of evidence showing a dramatic fall in exposure to HFSS marketing, according to new research.

The Advertising Association (AA) said its figures showed the average child sees around 11.5 seconds of HFSS advertising on TV and online per day, amounting to just one hundredth of one per cent of a child's day.

It said its figures showed exposure to advertising was not the cause of the obesity crisis.

The Department of Health is due to launch a consultation which is set to propose a broadcast advertising ban before 9pm, alongside parallel moves for a clampdown on in-store price promotion.

Both elements of the plans are set to be based on the government's Nutrient Profile Model, which is currently being tightened under what the industry claims is a "draconian" review by Public Health England.
The Grocer has previously revealed this could see products such as cereals, fruit juices and yoghurts face a ban from daytime advertising and in-store promotions.

"Further restrictions on advertising are not the silver bullet for rising childhood obesity," said Stephen Woodford, AA chief executive. "The UK already has among the strictest and most effective restrictions on the exposure of children to the advertising of foods high in fat, salt and sugar anywhere in the world.

"A continuing focus on the failed strategy of further advertising restriction is founded on the misplaced belief that children are 'bombarded' by HFSS advertising. To the contrary, the rise in obesity has occurred during a decade of declining exposure to HFSS advertising, and declining calorie intake."

However, Cancer Research UK, which is among charities in favour of the watershed, produced its own figures claiming there was a link between HFSS ads and obesity.

It found almost half of all food ads on ITV1, Channel 4, Channel 5 and Sky One between 6pm and 9pm during May 2018 were advertising HFSS products, with more than a quarter for fast food and delivery brands.

The DH's expected clampdown comes amid controversy this week after an outdoor ad campaign by food delivery company Farmdrop was rejected by Transport for London, under mayor Sadiq Khan's own junk food clampdown, for using an image of butter, bacon and jam.
The food industry has warned it could be the thin end of the wedge.

Meanwhile the FDF has said it would refuse to respond to any launch of an HFSS consultation unless there was a "material breakthrough" in negotiations over Brexit.

It was among more than 30 groups who wrote to Michael Gove last month warning they were too swamped with Brexit issues to deal with a wave of government plans on issues such as obesity.