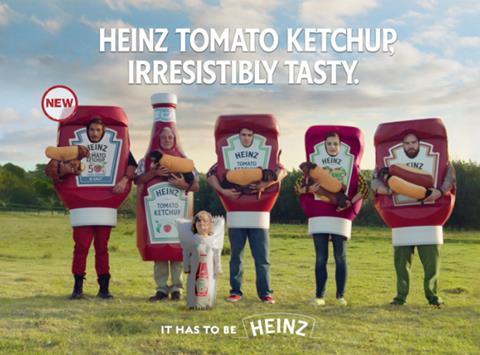 Heinz is to showcase its Tomato Ketchup 'family' this month through its Irresistibly Tasty TV commercial.
The 30-second clip made its debut in the US during last year's Super Bowl under the name Wiener Stampede, showing a pack of dachshunds dressed in hot dog costumes running towards their owners, who are dressed as Tomato Ketchup variants.
The British version will be on VOD from Monday (13 March), before ­airing on TV in April.