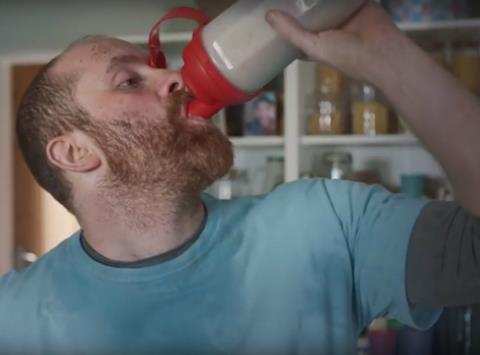 Kraft Heinz has had its wrist slapped over a TV ad that made an inappropriate assertion about the nutritional content of Heinz Beanz.
The Advertising Standards Authority upheld three complaints that the commercial, seen in May, featured "a non-permitted nutrition claim".
It depicted a man arriving home to his family and turning down a meal in favour of a diet drink containing "protein, which I've supercharged with high fibre and minimal fat". His female partner took a bowl of baked beans from a microwave and said: "Same. We're just having some beans."
The screen then displayed prominent text that read: 'High in Protein. High in Fibre. Low in Fat'. It was followed by the image of a can of Heinz Beanz with the text, 'Good for you, without going on about it'.
The ASA ruled that viewers would assume the man was drinking a protein shake, and that the woman's comment suggested the beans had the same protein, fibre and fat as the shake.
Heinz insisted it was not possible for viewers to identify the liquid being drunk – and the intent of the ad was to make nutritional claims about the beans only. The ad contained no references to Beanz having greater or lesser nutritional benefits than the liquid.
Nevertheless, the ads watchdog decided the ad violated the broadcast advertising code and must not appear again in its current form.
A spokesman for Heinz said the supplier would "amend the ad which we plan to back on TV in February next year".