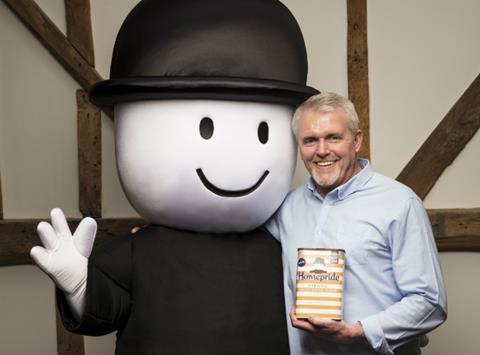 Homepride is to mark this month's Real Bread Week by teaming up with former Great British Bake Off quarter-finalist Paul Jagger.
He is set to kick off his role as the new Homepride ambassador next week by judging a contest in which amateur bakers will be invited to post pictures of their bread, using the hashtag #fredbread. Entrants will be expected to have used the brand's recently launched Strong White Bread Flour, its first flour variant in 53 years and only the third in a range that also features Plain and Self-Raising (rsp: £1.50/1kg).
Best known for his bread lion sculpture in GBBO's 2015 series, Jagger will also host a Facebook Live event on the Homepride flour page to offer his tips and answer questions about baking bread.
The online session will take place at 7pm on Monday (8 May), the start of Read Bread Week – which promotes home baking and the use of local and independent bakeries.
Jagger was the ideal partner for Homepride, said the brand's marketing manager Katie Wells. "His expertise, passion for bread and fanbase from the Great British Bake Off adds great value to our new flour, and we are looking forward to working with him going forward."