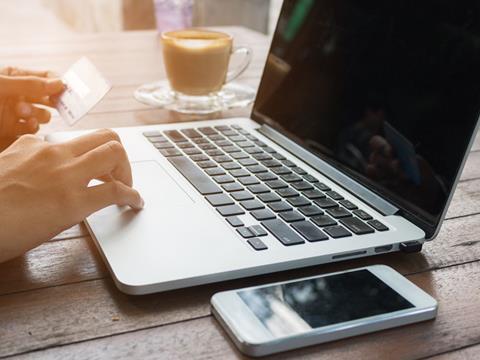 As we enter peak grocery season, margins become very fine in determining the success of that period. How well a grocer or brand gets insights from their rich customer data could play a significant role in that success.
Knowing your audience and delivering the right message at the perfect moment to engage their attention remains the first rule in marketing – and we now live in the age of assistance where consumers demand useful, relevant communications that can help in their decision-making. They expect personalisation.
Personalisation will help drive the differentiation that bestows competitive advantage. But how should we deliver it?
Whether you are Tesco or Unilever, the data gleaned from a consumer's purchase history is a phenomenal source of insight into how and when that consumer wants to hear from you in the future. Collecting that data is one thing, harnessing it into insight a second, but activating it with a communications strategy is quite often the biggest hurdle to effective personalisation.
We recently partnered with Bain & Company for a study (you can find details on Think with Google) that reveals how brands who show up with the right message in the right moment are finding pathways to growth.
The report talks about how the proliferation of digital channels and options for customers heightens the importance of an unsung variable: message timing. Specifically, it outlines how timing comes into play through signals, sequence and speed. And the technology now exists for marketers to test each of these three pillars of personalisation with high confidence.
If you can master timing, you raise your chances of both engaging consumers with the right messaging to drive immediate purchase and of building brand equity. You are being supremely helpful in the moments that matter and deepening the relationship.
Take Keurig, the coffee-maker manufacturer owned by Keurig Dr Pepper. Timing has become a crucial part of its marketing strategy as coffee drinkers clearly have varied buying habits: some buy in bulk and others buy pods more frequently. By analysing two years of buying history, including purchase frequency and which digital route people followed to purchase, Keurig was able to develop much more actionable customer segmentation to target at key times (Bain Study).
Engaging with consumers when they are about to run out of capsules is crucial to Keurig's success. Meaningful investment in testing these insights and analysis has provided significant return, both in terms of sales and customer experience.
Bain's research found that more than a third of EMEA marketers agree that improved understanding and reaching customers is most important to achieve their marketing goals in the next three years. To gain a deeper understanding of customers, marketers first need to collate their digital information. To then act and reach those people just in time requires the right platform.
With digital information, marketers can do a remarkable job of uncovering user intent, helping them pinpoint when to place a compelling and relevant creative to give it the best chance to succeed.
The next three months offer the opportunity to maximise sales. Businesses who can harness the power of purchase behaviour data and use the derived insights to activate digital touchpoints at exactly the right time to influence consumers' hosting, gifting and buying behaviours will absolutely reap the rewards.
Harry Walker is industry head, grocery retail, at Google