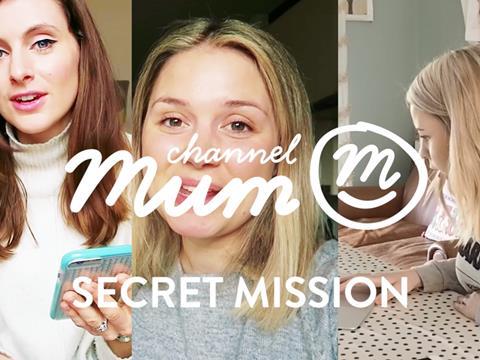 Iceland has ditched celebrities in favour of 'real mums' with the launch of a major new marketing campaign using vloggers.
The frozen food giant, which previously used celebrities such as Peter Andre in its advertising, has teamed up with mothers' vlogging network Channel Mum for the partnership which launched on Friday (20 May).
The activity features upcoming young mum YouTube stars such as Ursula Brunetti, Jess Atherton, Rebecca Meldrum, Bella Matten and Leanne Coulbeck.
Icleand said the campaign would challenge perceptions around frozen food by highlighting the store's healthy - but affordable - offerings.
In the first video, to be released on ChannelMum.com and the network's YouTube channel, Meldrum demonstrates how she cooks a gourmet Iceland salmon fillet meal for her family in less than 11 minutes - and challenges viewers to rethink their views on frozen food.
Iceland said the campagn was also the first from a UK high street store to harness the phenomenon of mum-to-mum horizontal marketing - dubbed 'recomumdation' by marketing experts.
The campaign, spearheaded by media agency the7stars, will highlight new products including quinoa, lentils, a Mediterranean vegetable medley and salmon parcels in cheese and dill sauce.
Nick Canning, joint MD of Iceland, said: "Channel Mum, their vloggers and the refreshing honesty they bring to all their opinions provide a perfect partner for us to change the way people think about frozen food. We can't wait to see what happens!"
Former Netmums owner and founder of Channel Mum, Siobhan Freegard OBE, said: "Recomumdation is among the most powerful tools available to brands today – and that's why Iceland want to spread its Power of Frozen message with the help of Channel Mum. Research states a video is worth 1.8 million words and this campaign shows how powerful trusted influencers can be in changing perceptions.
Sue Clarke, head of digital at the7stars, added: "Iceland is continuing its Power of Frozen journey, to get customers to consider and reappraise its offering."
"Channel Mum represents a unique opportunity to talk to real millennial mums on a one to one basis through the use of authentic video content. We are really excited about the partnership and it fulfilling the long term ambition of Iceland and how it wants to be positioned."