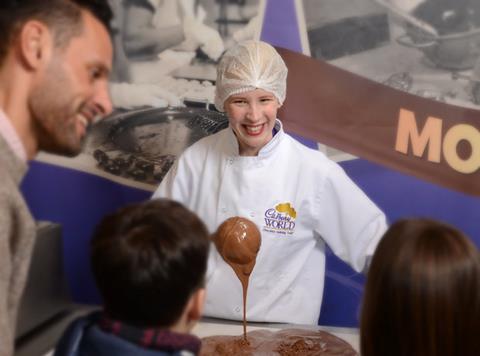 Chocoholics penned protest letters when Cadbury announced it was closing its public factory tours in the late 1960s. Thousands scribbled questions to Cadbury's Bourneville HQ demanding it keep on sharing its sweet and sticky secrets, like where the chocolate came from, how much milk was swirled in, who wrapped each bar in its distinctive purple foil? The brand was inundated, but with its factories unable to accommodate the crowds, the doors remained closed.

Until 1990, when a multimillion-pound visitor park whisking guests through Aztec jungles, potted family histories and gallons of melted chocolate opened its doors for the first time. The first brand attraction of its kind in the UK, Cadbury World was a step into the unknown, admits general manager Gerrard Baldwin, a member of the team tasked with launching the attraction. "Leisure and attraction wasn't our core business at the time so I've always seen it as a leap of faith."

One that paid off. Nearly three decades on, over 600,000 visitors spill out of the gates of the Birmingham park every year covered in chocolate. For £16 they can ride the Cadabra, dip marshmallows into cups of liquid Cadbury and take to the skies in a Cadbury Creme Egg airship at the 4D cinema. And its success has piqued the interest of fmcg rivals.

As well as extravagant attractions for Guinness in Dublin, Coca-Cola in Atlanta or Heineken in Amsterdam (see box), a new wave of temporary pop-up bars, supper clubs and exclusive foodie events shows the immersive brand experience is now seriously big business in food and drink.

So how does it all work? And beyond the ticket price, does it really boost a brand's bottom line?
The world of Heineken. How refreshing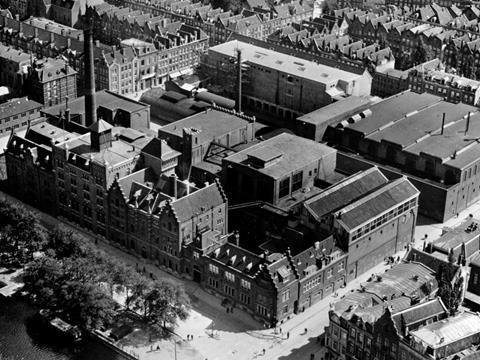 It isn't only canal cruises and 'coffee' shops that reel in the crowds in Amsterdam. Pulling in more than one million visitors in 2016 - almost equivalent to those queueing round the block for the Anne Frank museum - the Heineken Experience offers tours and tastings round its historic Dutch brewery to tourists. And this month it marked 150 years since the site first opened.
Built in 1867 in the midst of rural Holland by engineer and architect Isaac Gosschalk, the brewery boasted winding stairs and turrets, all intended to reflect the lavish style of medieval architecture.
As demand for the brand grew so too did the original building, with a steady flow of new buildings added to the site, and in 1988 it was relocated to the suburb of Zoeterwoude.
Then in 1991 it opened its doors to the public for the first time, building on the legacy of founder Gerard Heineken who was involved with the construction of the Rijksmuseum and Vondelpark.
Now offering self-guided interactive journeys through "the world of Heineken", it includes walks through the former brewery, a tasting bar, brewing simulator ride and a chance to see Heineken's Shire horses, formerly used to deliver beer across the city.
"In the Heineken Experience, we tell the story of Heineken's heritage to thousands of visitors from all over the world on a daily basis," says MD Dirk Lubbers. "We're noticing that younger generations are increasingly interested in history. And that's great to see, because there is no future without the past. We innovate constantly to tell these stories in an engaging way."
New experiences
For consumers it satisfies their "insane lust to want to be a small minority that have an amazing experience to talk about" says Victoria Buchanan, executive creative director at Tribal Worldwide London.

"People are desperately hungry for new experiences now, to not go to the same pub every Friday night but be the first to go and do something, to be part of an exclusive group or have the secret email address to find a secret location to unlock a secret supper club."

Buchanan and her team joined immersive aficionados Bompas & Parr to redesign the Guinness Storehouse in 2014, "tapping into the energy" of visitors with flashy tasting rooms, "Harry Potter-esque" talking photo displays, lessons in pulling the "perfect pint" and a "beautiful viewing gallery" atop the seventh floor where visitors are all handed a frothy pint of the black stuff. All of it is "cleverly designed to raise you up for this final moment on top of the world overlooking Dublin" she explains.

Following its revamp, the Storehouse pulled in 1.5 million visitors in 2016 alone (that's more than Stonehenge, London Zoo or the Eden Project). But at a cost of £8.4m (or €10m) for the revamp, it didn't come cheap either.
Social kudos
Unsurprisingly, many fmcg brands looking to dabble in immersive events have opted for cheaper, temporary attractions instead, such as the still lavish tasting tour hosted in London for Scotch whisky brand The Macallan in 2015.

To mark the launch of its new cocktail mixer Société Perrier, the brand turned a Georgian townhouse into a time portal with guests donning wigs and fancy dress before heading on a journey through the brand's history.

It only spanned four days but the event ticked many of the same boxes as the Guinness Storehouse as "it not only gave guests a great night but brought the brand to life in a very tangible way, in a way they could then communicate to their friends with titbits of knowledge that translate into social kudos," says Anna Bysshe, business director at BEcause, the agency behind the event.

Both provided a rare opportunity "to go and have a one-on-one conversation with a brand you love," adds Buchanan. "We've never let people get so close to brands before, we've normally kept them at arm's length and now we've allowed people to talk back."

The logic is that this intimacy, exclusivity and free tasters all help to swell our love for the brand, an impact that Baldwin and his team have been tracking for three decades at Cadbury World.

"You see the faces when people are leaving," he says. "They're smiling and purchasing Cadbury from our shop. Clearly the values of the business resonate with them and we then become the preferred choice because people have had that insight into quality standards and innovation within the business."
Tastemakers
And big chocolatey grins aren't the only metric. Take Propercorn and its Institute of Flavour in 2016, "a month-long celebration of food and flavour culminating in a two-day pop-up event in Soho" where guests could blend their own seasoning from 5,000 different combinations.

The brand welcomed 300 guests, garnered 26 press articles and lifted average dwell time on their website from under 30 seconds to four minutes 20 seconds, says founder Cassandra Stavrou.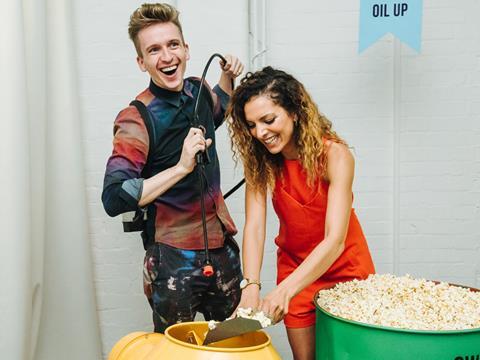 "It was about affirming our position as tastemakers in snacking. We felt Institute of Flavour celebrated that, we wanted to be the ones to educate consumers about taste and flavour."

Guests also shared their warm, fuzzy feelings on social media, with Propercorn calculating a reach of five million over the course of the event. "If they're also posting pictures and Instagram feeds about their experience, you will also get the halo effect around their audience," says Bysshe. As a result "you make a far deeper impression on your consumers but also on their contemporaries."
Love
Up on the top floor of the Guinness Storehouse, guests can even tweet their messages into the stratosphere and watch them fly out to social media feeds in their own country, explains Buchannan. Previously the brand had settled for a straightforward Post It wall but the team "designed a digital version and a way to bank it" she adds. "Now you have people standing there for ages, sending messages and expressing their love for Guinness."

That matters because "though the information we create in our content is fine, information is everywhere, it's the recommendations of people you respect and admire that are more valuable," says Alan Boyce, managing director at Axonn Media. Brands can even add a digital dimension to the immersive experience itself, he adds, for example "live events tied in with an app on your phone that you use not only at the event but afterwards."

But what about cold, hard sales? Does a spin in the Cadabra really translate into customers opting for Cadbury Dairy Milk over a Mars bar at the supermarket?

"We ask them that in feedback forms and the answer is generally yes," says Baldwin.

"The purpose was not only to answer a demand for how chocolate was made but also, as a preferred brand in the UK, how could we build on that preference and make sure that Cadbury remained the number one in the marketplace? That original brief has absolutely been achieved."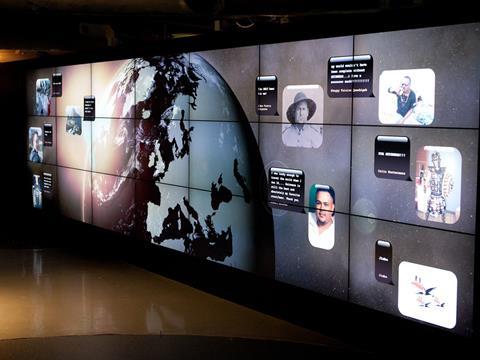 Sales
Sales uplifts can even be instantaneous, insists Luke D'Arcy, UK president of Momentum Worldwide. At the 'Floating Gaardens' the agency dreamt up for beer brand Hoegaarden in 2016 - a "part bar, part sensory experiential event" taking place on a London barge - "the bar it moored at sold 10 times as much Hoegaarden as normal - showing that experiential can deliver a great boost in purchase preference."

At Guinness, vouchers were even sent to visitors at strategic moments following their visit to encourage this sort of follow-up activity.

"We found three months later was a really good time to send them a voucher, or a card, or a product discount to get them into store," says Buchanan. "We'd say 'it's been three months since you had this experience, do you remember pulling a pint?' and 'you can have this moment again at home if you go to Sainsbury's.'"

There's no doubt, though, that immersive attractions are a longer-term strategy for building brand popularity than supermarket giveaways or slashed price tags, says Bysshe. But "it's a more stable one than discounting for growth.

"Brands are able to get a longer term ROI on the equity they're building into their brand and the brand love they want to harbour among their consumers," she says. "It also really helps drive more authentic credentials, not just saying who you are but also being credible, bringing to life and 'doing who you are'."
Steep learning curve
But it can be risky too. Not least as brands are embarking on a brand new business sector outside their food and drink expertise.

Since the 1990s Cadbury World has changed dramatically as a result of this steep learning curve, says Baldwin. "I would describe it in those early days as very worthy and educational," he says. "But we realised quite early on that it lacked fun and possibly a bit of creativity."

The solution was its Willy Wonka inspired Fantasy Factory in 1994, and later its first ride, the Cadabra in 1997, "the biggest single investment since the opening of Cadbury World."
"We never want to be so arrogant to assume just by being in Propercorn World it'll be fun"
It isn't enough to believe the weight of your brand will carry you, insists Stavrou. "There are so many of these immersive events that are self-congratulatory brand experiences that aren't giving that much to the consumer," she says.

"We never want to be so arrogant to assume just by being in Propercorn world it'll be fun. You need to feel like you've either learnt something, had a really great time or got something out of it other than just being in brand world. It's not about plastering logos over something, it's about offering something that's valuable whether that be what they eat, learn or walk away feeling like."

And even a brilliant idea is meaningless if customers are left standing out in the rain as a result of poor execution, says Bysshe. "It's all very well having an amazing event but if you weren't able to drive sufficient footfall, or sell or give away or engage enough bloggers or press or have enough people attend" it hasn't succeeded.

"It takes a lot of commitment to make sure you've got the footfall, the attendance, that you've got a compelling activation and then you're really leveraging it to the hilt. If you scrimp on one of those you're looking at problems as it's a tripod that doesn't stand up if one leg is kicked away."

In other words, immersive experiences might look like a lot of fun but they aren't to be entered into lightly. "There are a lot of people out there thinking of dipping their toe in this," sums up Bysshe. "Well I wouldn't dip your toe half-heartedly."