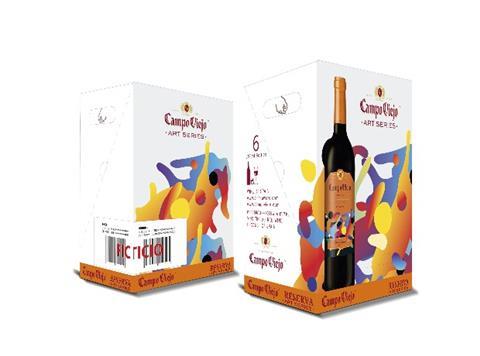 Campo Viejo joined forces with global online artist community Talenthouse to help design the label for its latest Reserva Art Series Limited Edition bottle.

Los Angeles-based artist Norman Duenas's vibrant submission - an abstract representation of lives coming together - was selected from 696 entrants to feature on the £12.95 wine, which goes on sale in April.

"Previous limited-edition bottles have driven uplifts of up to 30% in sales over their respective campaigns, so we're confident the fifth Reserva Art Series bottle will capture the imagination of shoppers and drive stand-out on-shelf," said Toni Ingram, head of marketing at Pernod Ricard UK.

"This year we wanted to do something different with the creative community and on a larger, global scale. We were blown away with the level of engagement, with the initial brief reaching a total of 11,906,556 individuals."

The brand's value sales are up 10.5% to £102m on volumes up 8.8% [IRI 52 weeks 3rd February 2018].