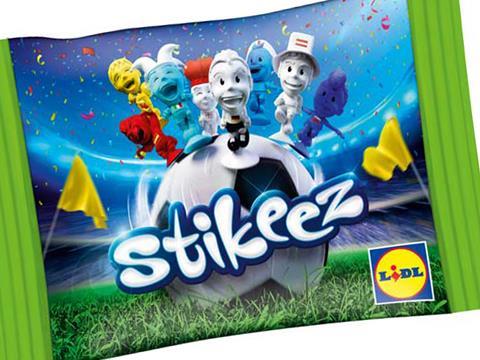 Lidl has launched a six-week customer reward scheme to mark the upcoming Euro 2016 football tournament.

The discounter will give out a collectable children's football figurine for every £10 spent in store until mid-June, when the tournament begins.

There will be 25 Stikeez football figurines, wrapped so they can't be identified before purchase, representing each participating country.

The promotion marks the second partnership between Lidl and Netherlands-based loyalty company Brand Loyalty.

Brand Loyalty said the threshold purchase amount of £10 was intended to increase the average basket size among Lidl customers.

Brand Loyalty MD for UK & Ireland Craig Kinnersley was confident the initiative would boost sales. "We've worked on the emotional understanding that the best way to make the motivation tangible is by offering something that appeals to children," he told The Grocer. "If you have two children wanting a toy, you could spend £20 to get two figures."

Collecting the entire album of 25 figurines would require a spend of at least £250 at Lidl.

Lidl first partnered with Brand Loyalty in September. The discounter branded the one-month promotion, which also involved free Stikeez, a "success". Although Lidl would not reveal how much the scheme had boosted sales, Brand Loyalty said it would "never" have partnered with them again if it hadn't delivered return on investment.