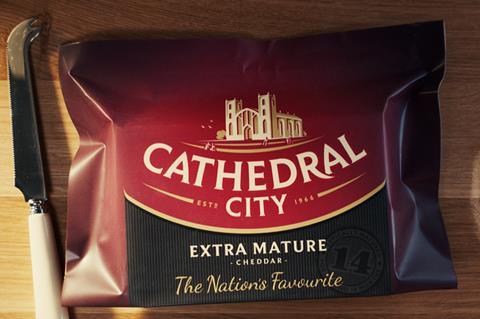 Lidl broke advertising rules by overstating a price advantage over Morrisons, the Advertising Standards Authority has ruled.

A Lidl national press ad on 17 January this year showed four branded products, including Cathedral City cheddar, and gave the discounter's total price as £9.77 compared with Morrisons' £11.50.

Morrisons complained to the ASA that at the time Cathedral City had been on promotion in its stores at £2.50 instead of £3.50, and the total price difference was £1 less than claimed.

Lidl admitted knowing about the promotion but claimed qualifying text including 'Prices crunched all year round' and 'Excludes promotional pricing' made clear to consumers that the ad referred to usual prices.
But the ASA ruled consumers would take it as comparing prices available at the time and noted Morrisons' promotion had been in place on 16 January, when the ad claimed prices had been checked, as well as the following day, when it appeared.

The qualifying text was insufficient because 'in the absence of further, more prominent, clarifying information' consumers were likely to think 'none of the featured items were currently subject to a promotional price, at either Lidl or Morrisons', according to the ruling published today.

'Because we considered that consumers would understand from the ad that the price difference on 16 and 17 January 2019 between the four products at Lidl and at Morrisons was £1.73, when it was in fact 73p, we concluded that the ad was likely to mislead,' it said.

The breach of code means the ad must not appear again in the same form. 'We told Lidl UK GmbH t/a Lidl to ensure the basis of their price comparisons were clear and their ads reflected the prices available to consumers,' the ASA added.