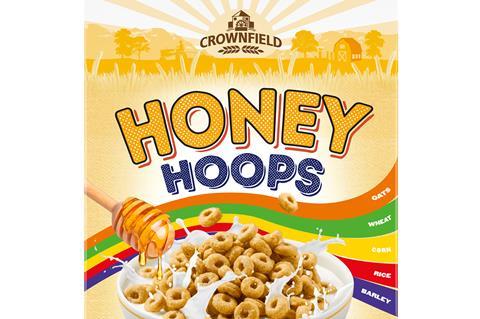 Lidl is removing cartoon characters from its own-brand cereals in a bid to help parents tackle pester power.
The discounter said it will have removed the characters by spring this year. It claimed the move followed research carried out by Opinium of 1,000 parents from primary school children, that found nearly three-quarters of parents experienced pester power from their children in the supermarket, with over half believing cartoon characters on cereal packaging encourages this.
The characters are being removed from eight cereal lines including Frosted Flakes, Choco Rice and Honey Hoops.
"We want to help parents across Britain make healthy and informed choices about the food they buy for their children," said Lidl GB head of corporate social responsibility Georgina Hall.
"We know pester power can cause difficult battles on the shop floor and we're hoping that removing cartoon characters from cereal packaging will alleviate some of the pressure parents are under. This latest move underpins our commitment to making good food accessible for everyone and helping customers lead healthier lives."
Lidl said it had removed over 20% of sugar from its own-brand cereals since 2015, ahead of the target set in Public Health England's Childhood Obesity Plan.
It first took steps to reduce pester power in 2014 when it became the first major UK supermarket to remove sweets and chocolates from checkouts nationwide.
The cartoon characters are being removed from:
Honey Nut Flakes
Honey Hoops
Choco Rice
Rice Snaps
Frosted Flakes
Choco Hoops
Choco Shells
Cereal Cookie