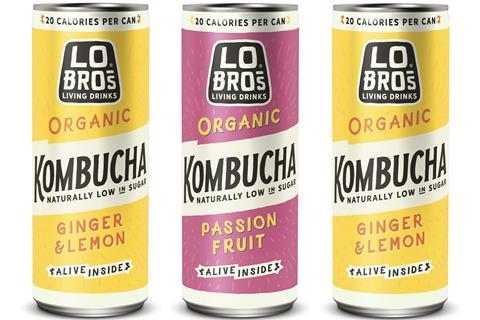 Lo Bros has given its kombuchas a makeover.
The brand's range, which includes cans, glass bottles and sharing bottles, has undergone a packaging refresh with a "sleek new design" that aimed to "bring its low-sugar, low-calorie and gut-health credentials to the forefront", Lo Bros said.
The new design was "integral" to Lo Bros' growth strategy, tapping into the "rise in ­popularity of fermented food and drink products", it added.