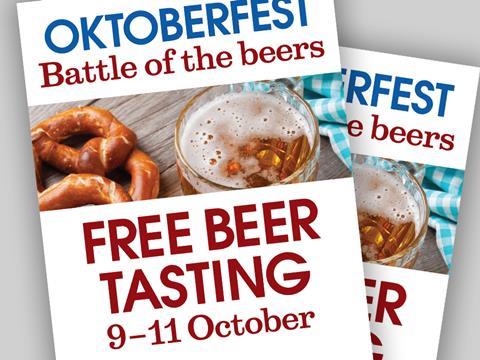 Majestic Wine customers will be tasked with finding "the best craft beer in Britain" during the retailer's three-day Oktoberfest celebration of world craft ales taking place this week.
The event is being held across all 211 Majestic Wine stores from this Friday (9 October) to Sunday (11 October).
It will call on customers to vote from a choice of eight world craft beers and five local British brews.
One participating customer from each store will be chosen to join Majestic's beer-tasting team, which will ultimately decide on the best local beer in the country before the group stocks it nationwide.
Majestic currently stocks world craft beers but not local British craft beers. Store managers will source the British brews customers will be invited to taste.
Majestic will donate 10% of craft beer sales during the event to its charity of the year, Prostate Cancer UK.
This was the first time Majestic had hosted a beer event across all stores and it was "a great way "to share the delights of craft and local beers with customers" said chief executive Rowan Gormley.
"The craft beer revolution is coming and Majestic will be at the forefront - we have a better craft beer selection than anyone else and the best people to guide customers through the range".
Majestic stores will also run a free beer course for customers in the second half of this month.
The course will focus on beer, its origins and history, a tasting of different styles and a food matching.